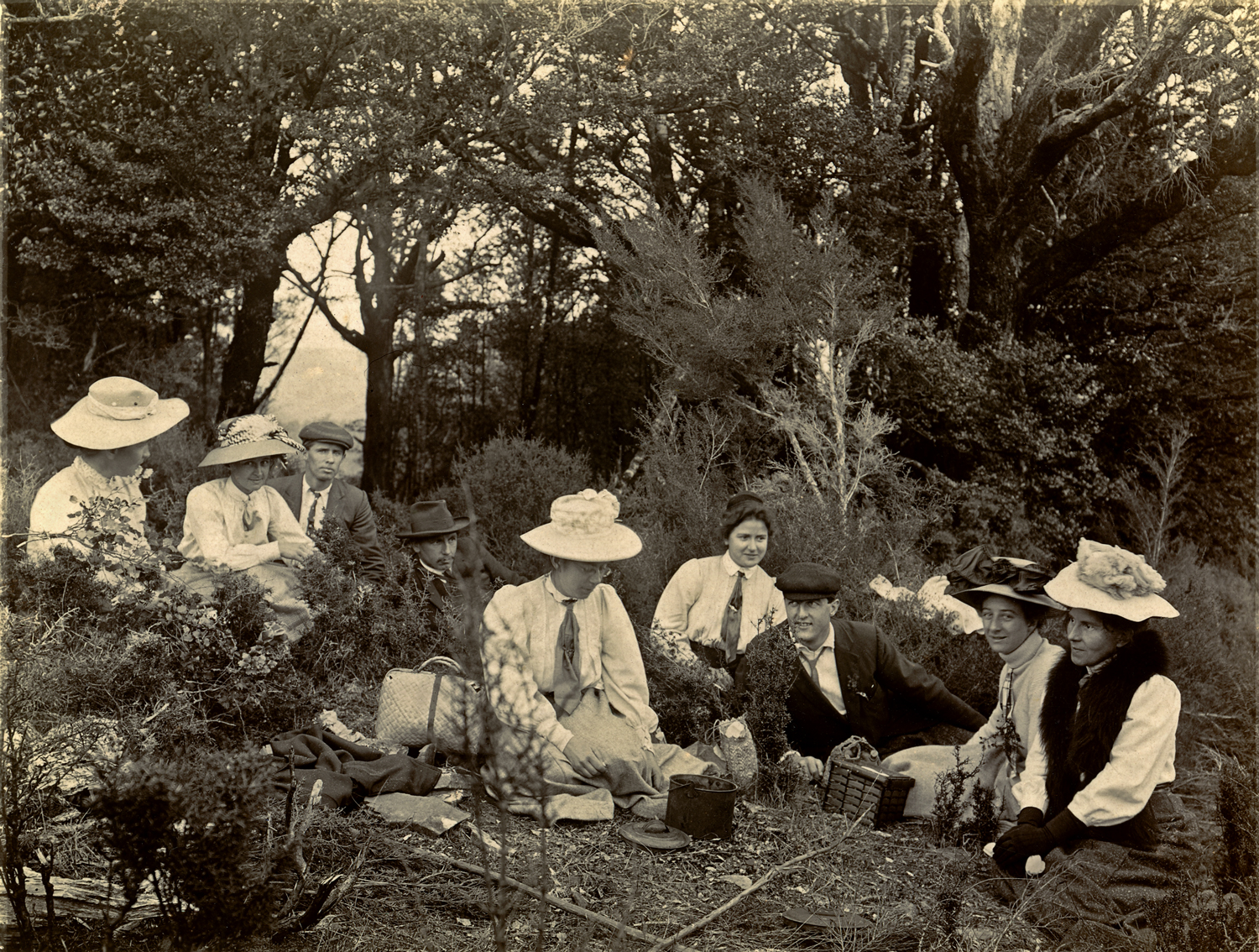 Love the hats!! Something radically new for this blog is my other photographic interest: authentic old New Zealand photos. These have always fascinated me, and following on from my recent publication Old Nelson: A postcard history 1900-1940 (Nikau Press, 2017) I will post here from time to time vintage photos, with commentary. Some will come from my own collection, others from Rob Packer (my Old Nelson collaborator) and Logan Coote.  These are fresh images and (Old Nelson excepted) few have been published this century.
For selection, the image must be an actual photo, scanned either from the original print (or postcard), or better yet, from the glass plate negative. The photo should also have strong human interest, irrespective of location, and display historical "proofs".  Despite most lacking any documentation, each photo will have something worth commenting on. My own background in a museum darkroom  and field camera work means I can sometimes comment on the task each image presented to the photographer.
This photo came with an album of Cable Bay photos. Printed directly from a quarter plate, it is only pocket size but the negative was well exposed and beautifully printed, with lovely detail. The lady on the right wears gloves and a fur; others wear ties, while the gender ratio is 2: 1 (excluding the photographer!).  Everyone holds a studied pose,  as instructed by the photographer, who has followed the manufacturer's recommended lens settings (for the leaf shutter and aperture). The posing and depth of field suggest tripod work and perhaps a second or two of exposure. Such a strong image, sharp and well toned, is not that common in amateur photography of this era.
Posted by Barney Brewster
Tags: 1915-20, billy, depth of field, fashions, long exposure, Nelson, picnic

Categories: Vintage New Zealand