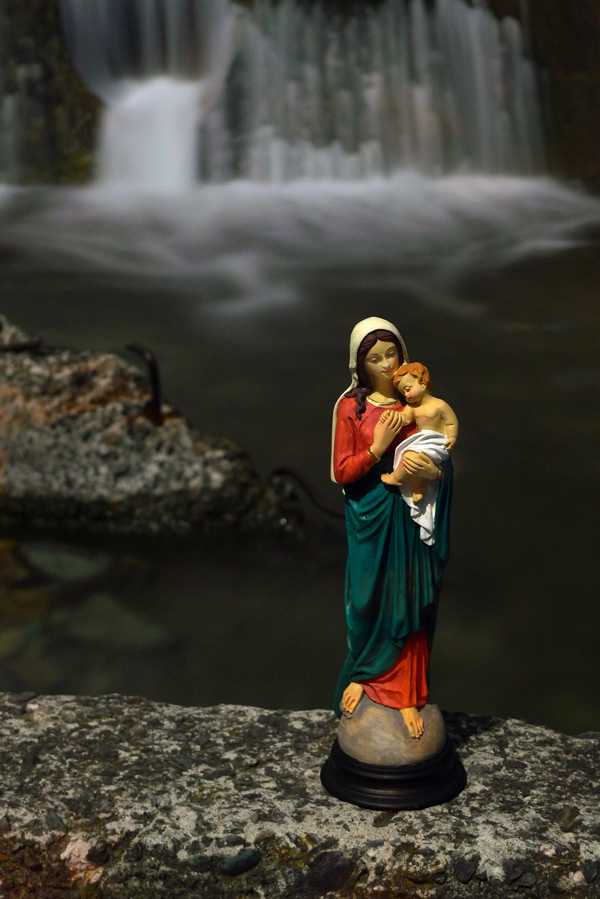 One forgives as much as one loves. –  La Rochefoucauld
The old water reservoir at Nelson is a peaceful place for pic-spotting by the moonlight photographer, in part because access to it is through a motor camp. It may be needless to say, but when you're out at night it's important to feel safe so you can focus on creative work without any unpleasant surprises.
This location is just a few hundred metres from where I parked on the other side of the vehicle gate; distant sodium lights which overlooked my car have flickered through the foliage to show several minor bands of orange here.
"60mm"; ISO 200. 60 seconds at f2.8
Posted by Barney Brewster
Tags: figurine, long exposure, low ISO, Lumix LX3, moonlight, moonlight photography, movement, Nelson, street lighting;, water

Categories: Night photography