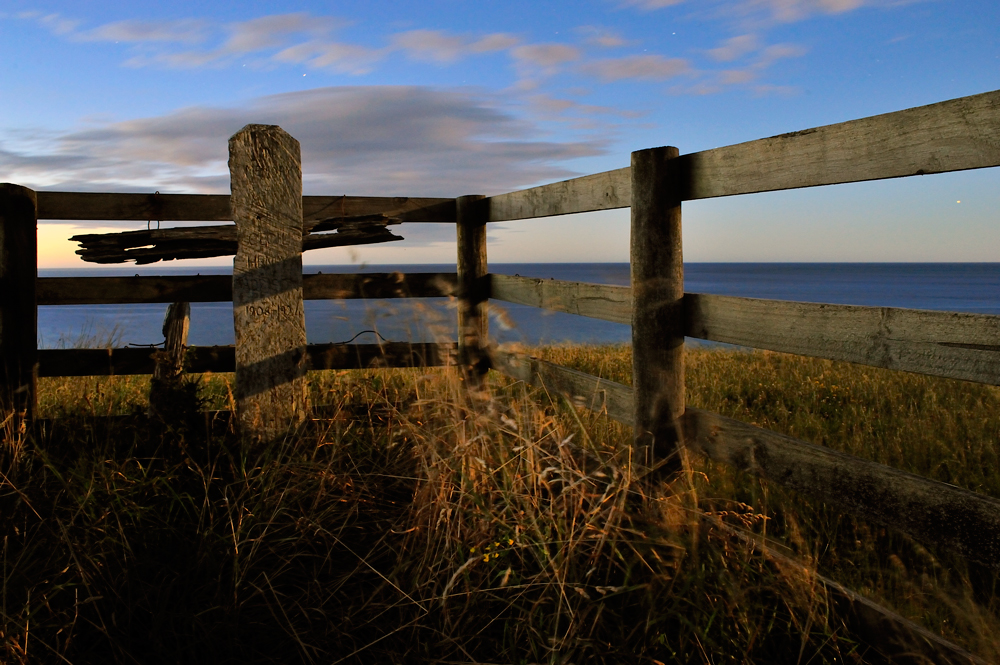 The past is never dead. It's not even past.  –  William Faulkner
The epitome of the lonely grave, this one has extensive seafront views. Cecil Addison died of Tb, aged 16, on Christmas Eve 1924, and here lies in splendid isolation, some 800 m from the old homestead at Te Hapu.
From numerous technical frustrations this test frame emerged as the most interesting. With the moon rising I knew its light must at some point draw level with dwindling daylight, and from sunset I kept looking for my own moon shadow, even though it shows only in the deepest twilight.
Apart from sun bounce there are few occasions where natural light comes from multiple sources.
50mm, ISO 2000. 2 secs at f2
Posted by Barney Brewster
Tags: coast, Golden Bay, high ISO, moonlight, movement, Nelson, Nikon D700, twilight

Categories: Twilight photography