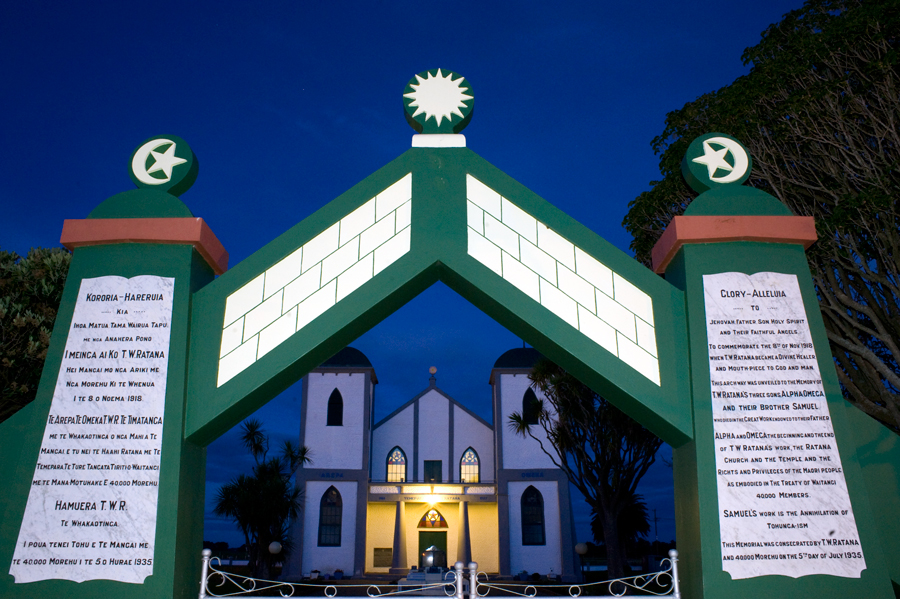 The illiteracy of the future will be ignorance not of reading or writing, but of photography. –      László Moholy-Nagy (Weimar photographer, 1926)
Oh for a rising moon behind! But there was heavy overcast – and anyway, the moon was yet to rise. By the way, a big moon rising after dark is past full and on the wane – not many people seem to know that.
This is the founding church at Ratana Pa, near Wanganui. Photography is not allowed within the gates, but as they are quite a feature in themselves I was content to take this from outside them. It was that time of evening when flash balances well with a longer exposure.
28mm, ISO 2000. 2 seconds at f16. Flash
Posted by Barney Brewster
Tags: church, clouds, flash, high ISO, Nikon D700, twilight, wanganui, wide angle, winter

Categories: Twilight photography