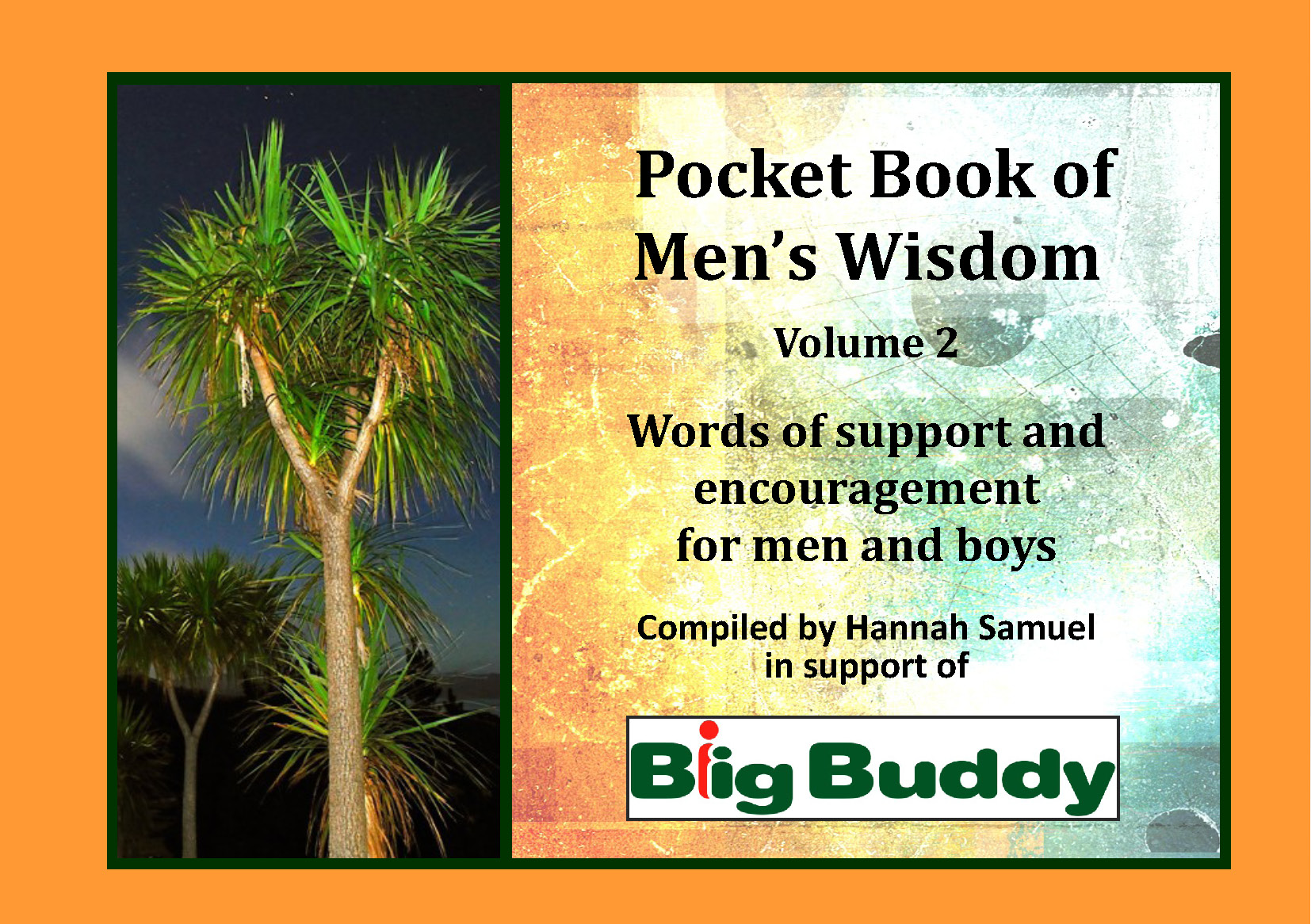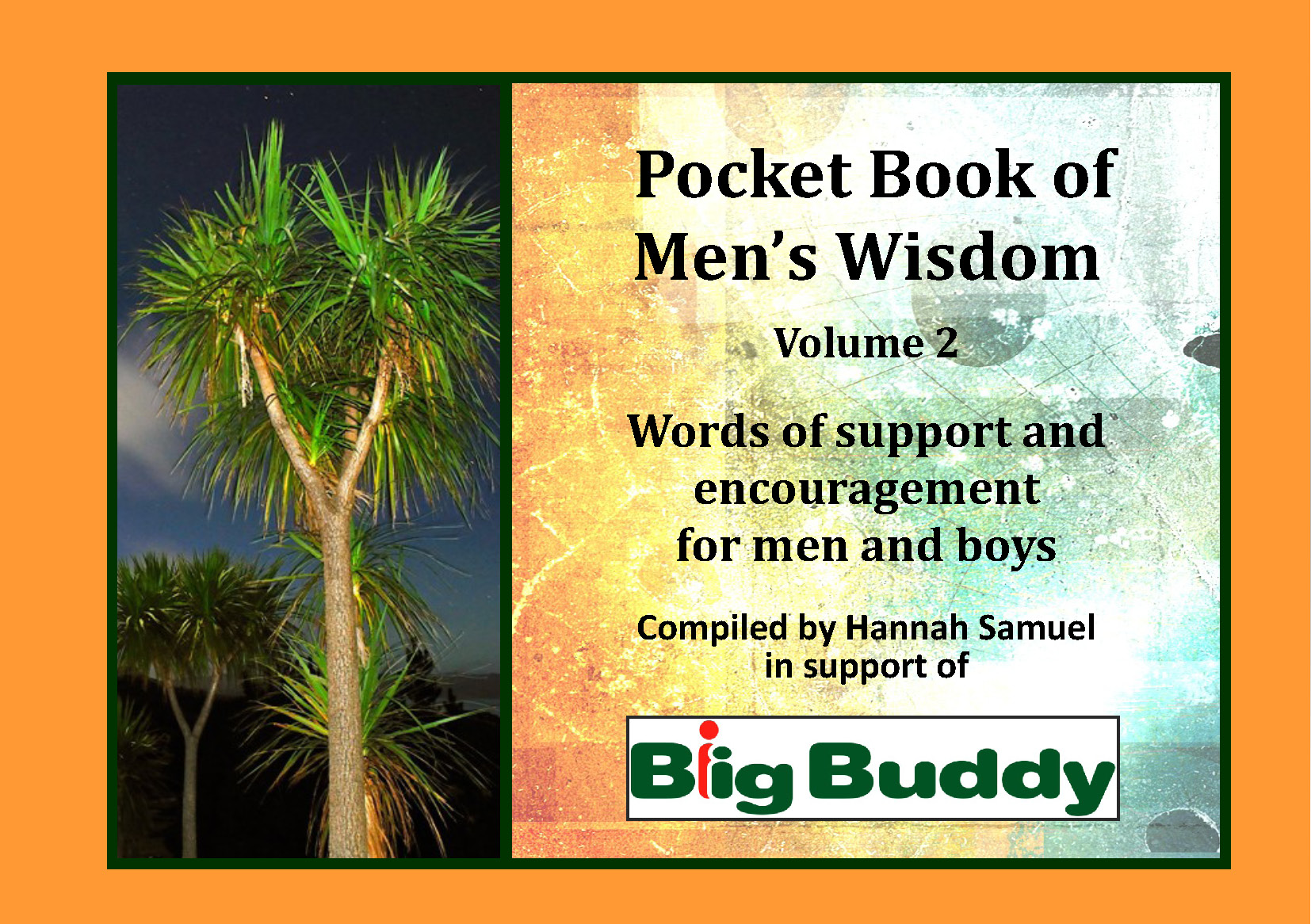 Volume 2 of the Pocket Book of Men's Wisdom has just been published; the title page is shown above. Ably compiled and produced by Hannah Samuel, the quotes are from New Zealand men in support of the mentoring organisation Big Buddy.
As with Vol 1, all the photos are mine; they showcase my daylight work as well as selections from the after-dark variety. Please click the links to take a look:
It's a free publication (for non-commercial use), which readers are welcome to forward as they please. The first page of the body of the book is shown below.
Posted by Barney Brewster
Tags: publications

Categories: Uncategorized