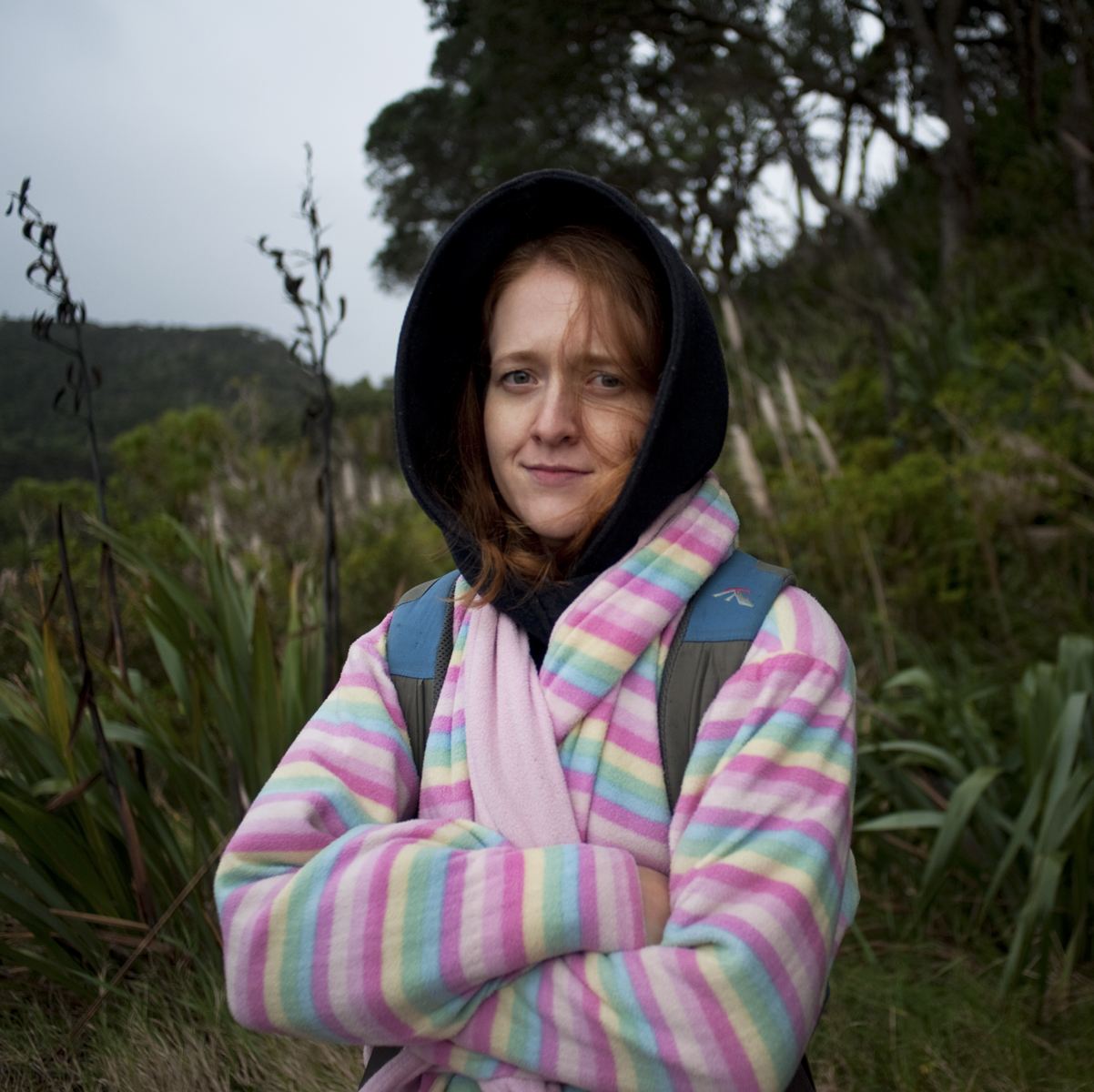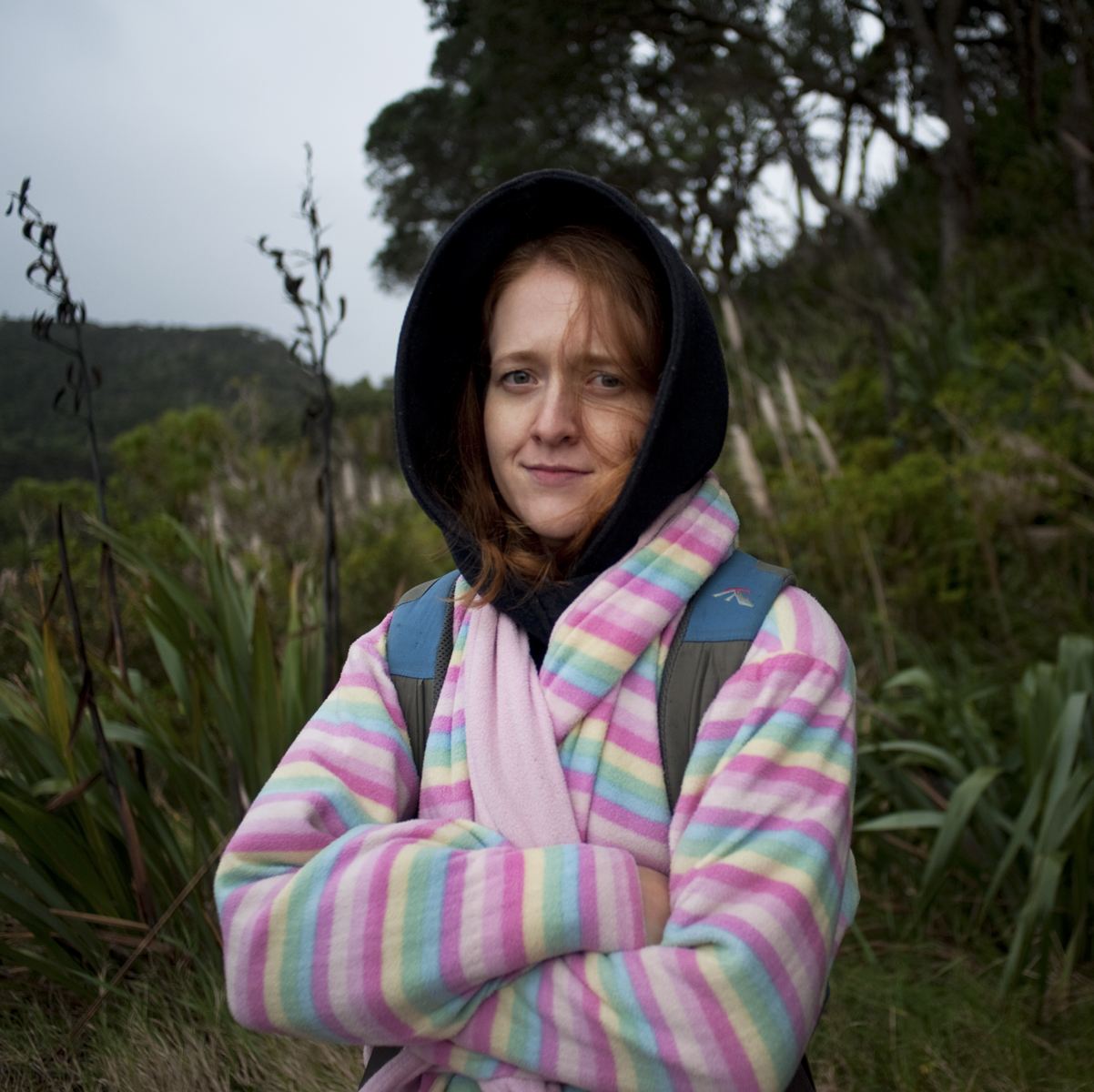 7772. Moment of decision at Kaitarakihi
No pressure Claire, it's your decision – students of basic emotion or human expression will find much of interest here. There had been a bit of talk about fine art prospects but what a miserable day this turned into… so late on a winter's afternoon, so unsuitable in so many respects. In the distance, for example, is the noisy pump of the sewage truck making a long line to the long drop at Kaitarakihi Bay (the truck had followed us from Whatipu, where we became aware of it long before we saw it).
Effective people shots don't come easy. What makes them stand out from the million others we see daily? My favourite portraits always seem to be framed the same way: 1. someone facing the camera, engaged or conveying some expression; 2. a sense of place, or at least of backdrop; 3. an easy, soft light, and a soft camera setting. Among the many hazards to a good portrait is one that is barely 15 years old: the high contrast setting on digital cameras, which flatters artistic landscapes but ruins portraiture – if you forget to change your settings.
Posted by Barney Brewster
Categories: Daylight photography