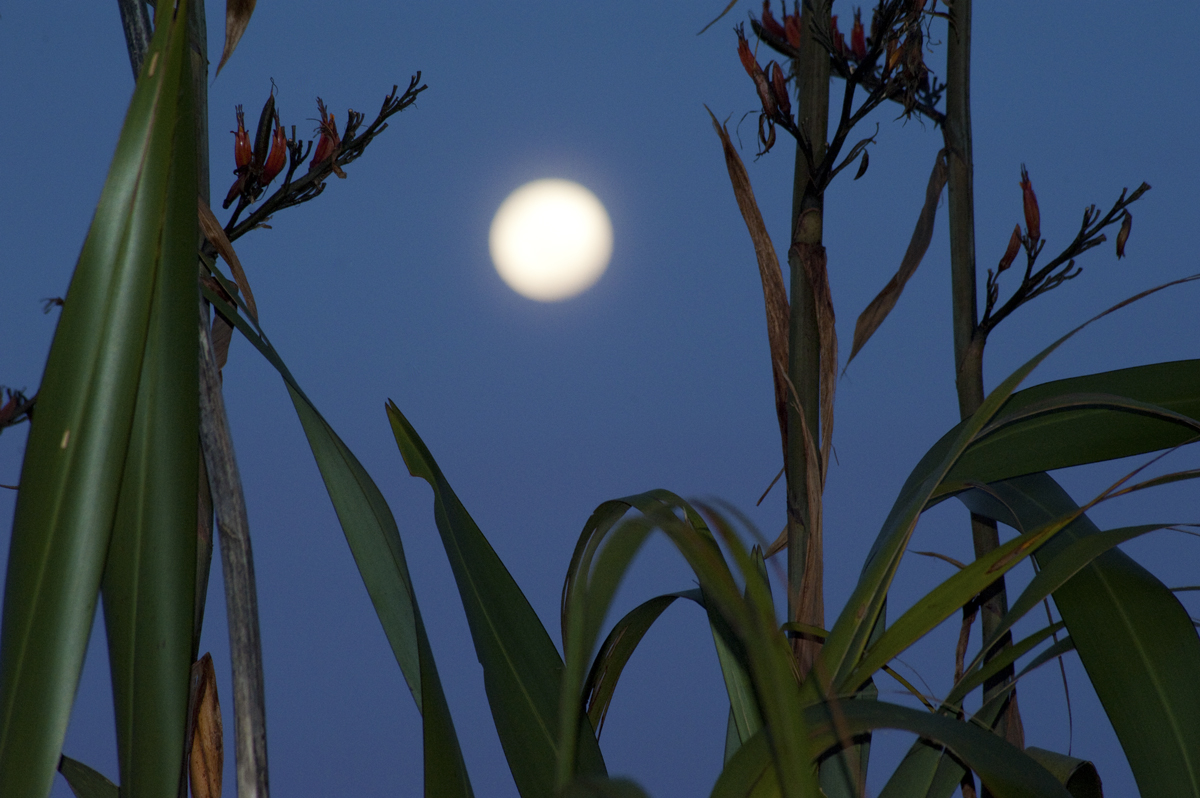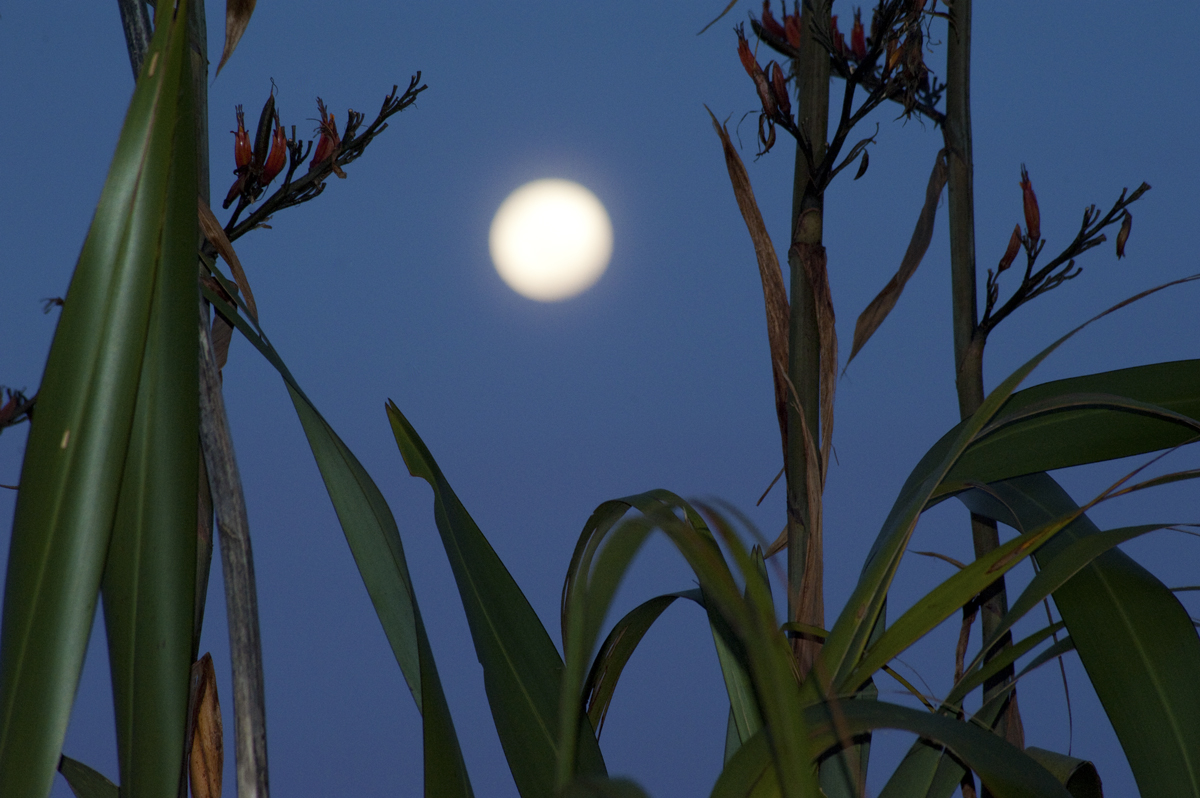 9289 NZ flax with moonrise, Ahu Ahu Rd, Taranaki. 8.59pm, 4 January 2015
My previous post left out another great NZ silhouette, Phormium tenax, now in summer flower and shown here in only semi-, thanks to flash. Taken at a sheltered  location south of Oakura, one of the few north-facing beaches along the western North Island. The coast here is very walkable, as two footbridges link the Ahu Ahu, Weld and Timaru road ends with Oakura resort. To get the moon this size I used the long end of my zoom, and then self-timed the shutter to reduce shake (hand-held being quite marginal for this focal length). While big moons always mean big, telephoto lenses, the whopper moons often seen in popular media are invariably double exposures or superimpositions.
300mm, ISO 2500. 1/250th sec @ f8. Flash
.
Posted by Barney Brewster
Tags: coast, flash, flax, focus, moonlight photography, moonrise, Nikon D700, summer, Taranaki, telephoto, twilight

Categories: Twilight photography