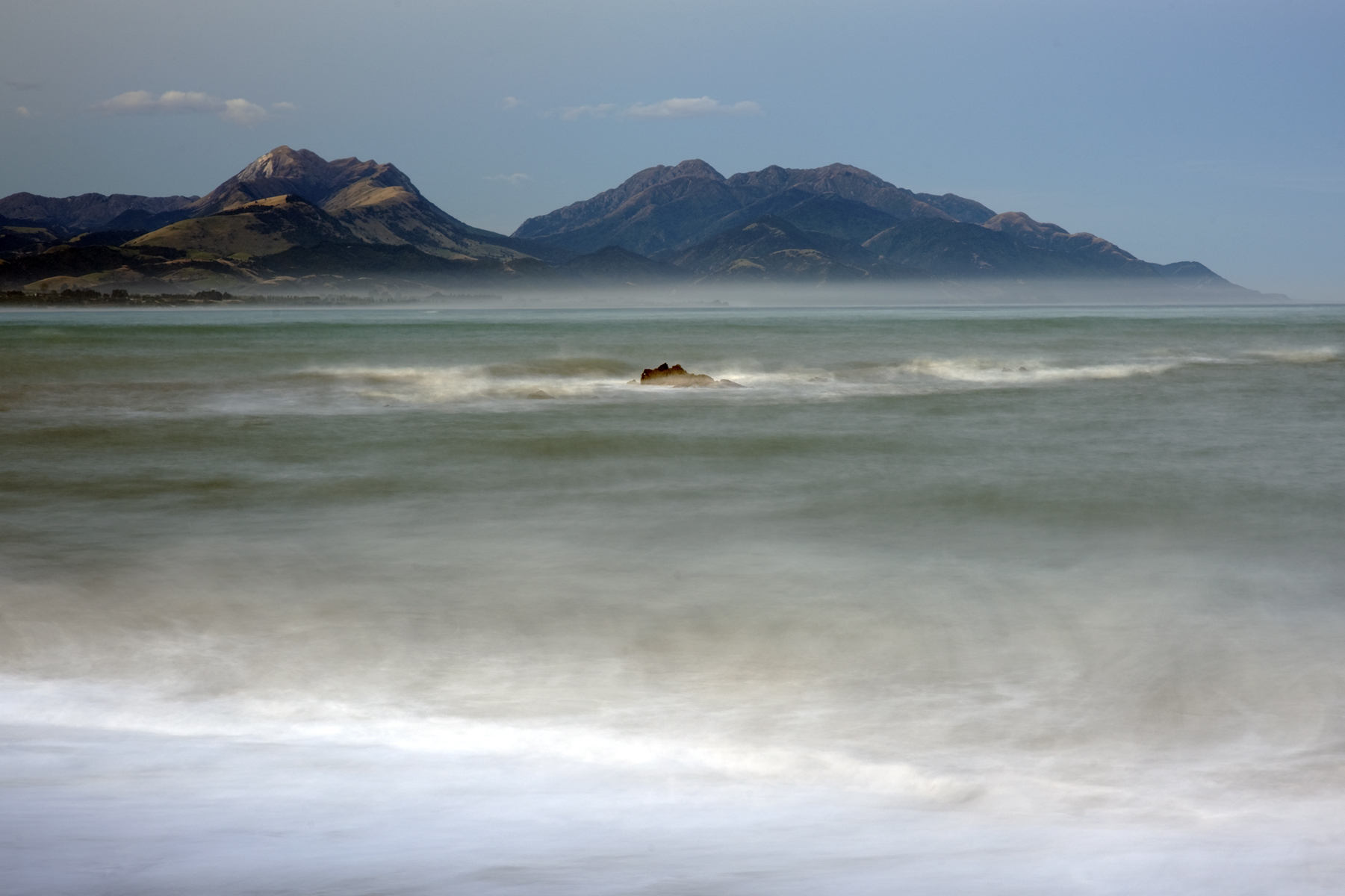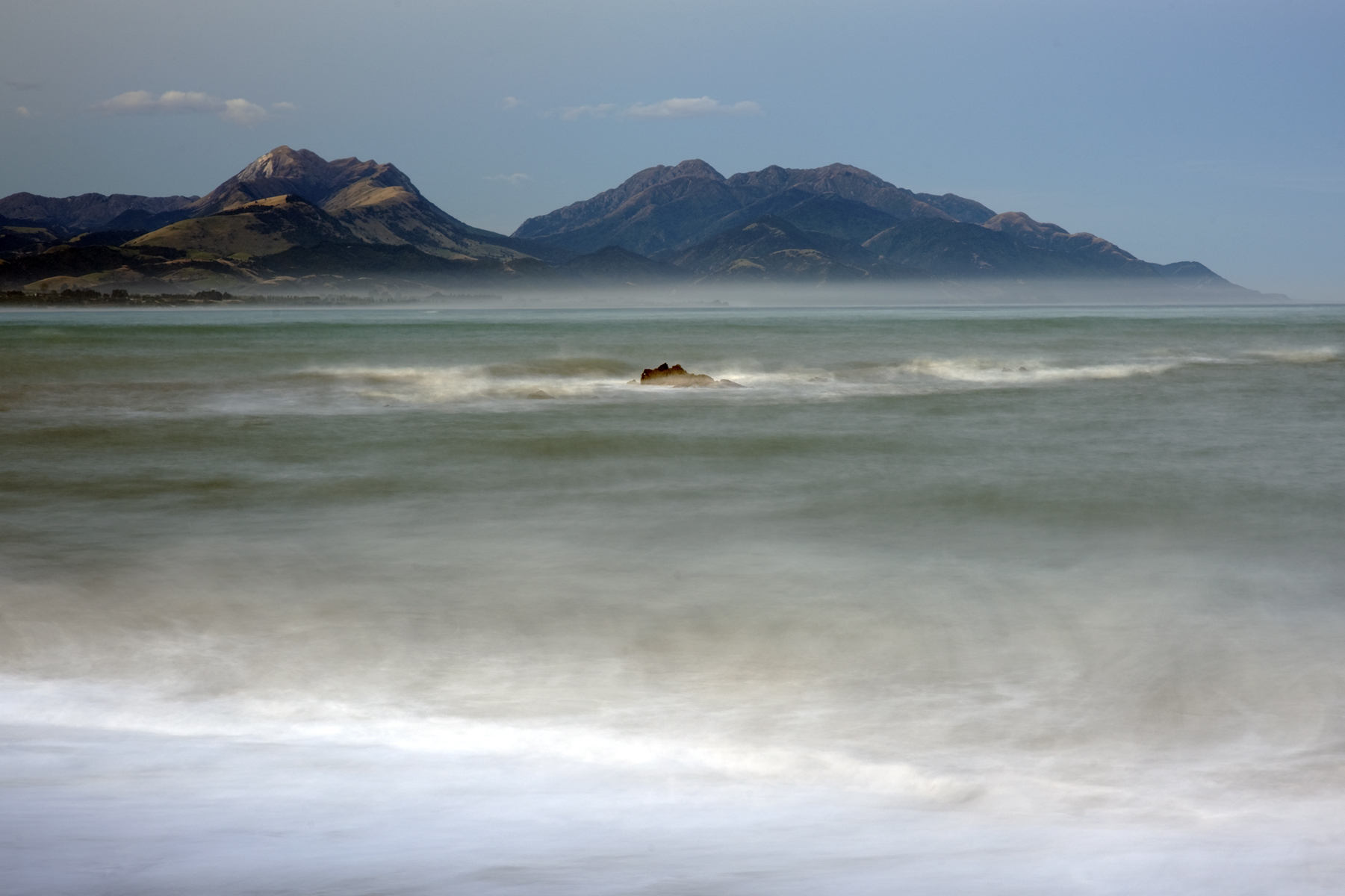 5593 High tide at Kaikoura. 8.36pm, 21 February 2011
Looking lately at some of my own images taken in broad sunlight I knew immediately why I do so little of it – the light is so commonplace! Striking images are harder to achieve. At the end of the day however, in evening sunlight or dimming twilight, the world seems transformed – and the landscape changes with the light. Four years ago we were on our way along the Kaikoura waterfront to see the king tide from the wharf, when I took this strange sea, high on the shoreline.
85mm, ISO 100. 5 seconds at f11.
Posted by Barney Brewster
Tags: coast, Kaikoura, long exposure, mountain, Nikon D700, summer, surf, tide, twilight

Categories: Twilight photography