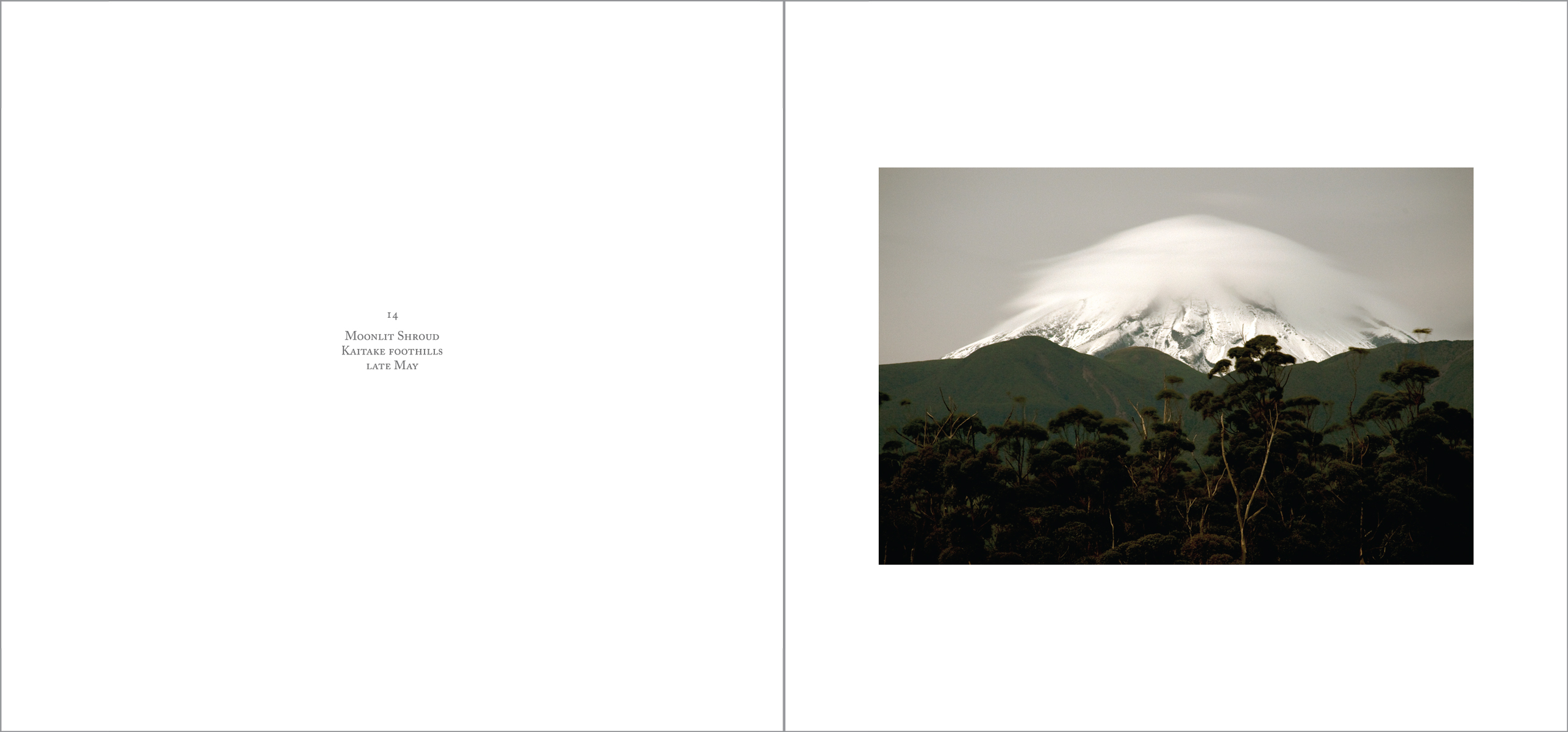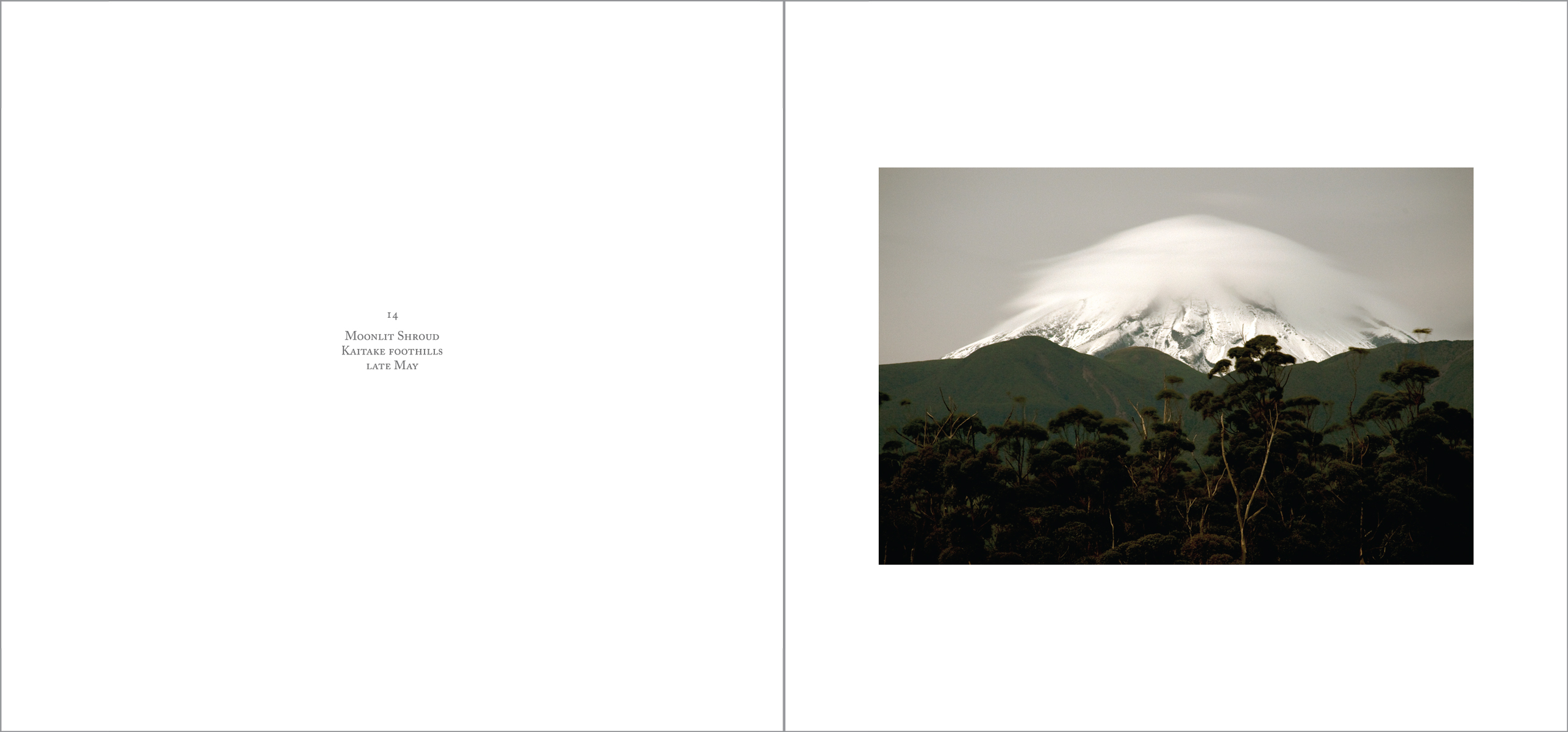 14. Moonlit shroud, Kaitake foothills. Late May
My new book, 36 Views, begins with a January scene and takes us through the year to December, from around the mountain. It's a prototype, short-run edition but I'm impressed with the printer's efforts – and grateful for daughter Pachali's input from Wellington. Each photo has its own spread; double click on the images for larger views.
22. Evening glow, wintry blow; Minarapa Rd, Okato. Late June
Dedicated to my mother Gwen, who received an advance copy on her 90th birthday, the book's given me good excuse to explore many local byways and viewpoints. A short introduction is followed by a seasonal progression of views in a simple but elegant layout.. The full title locates the mountain for overseas readers: 36 Views of Mt Taranaki, North Island, New Zealand. Price $35 plus $2.50 p&p within NZ or Australia. Orders to barneybrewster@xtra.co.nz. Fifty copies only are available in this trial run.
23. The good life; Manganui Rd, Midhirst. Early July
Posted by Barney Brewster
Tags: book

Categories: Uncategorized