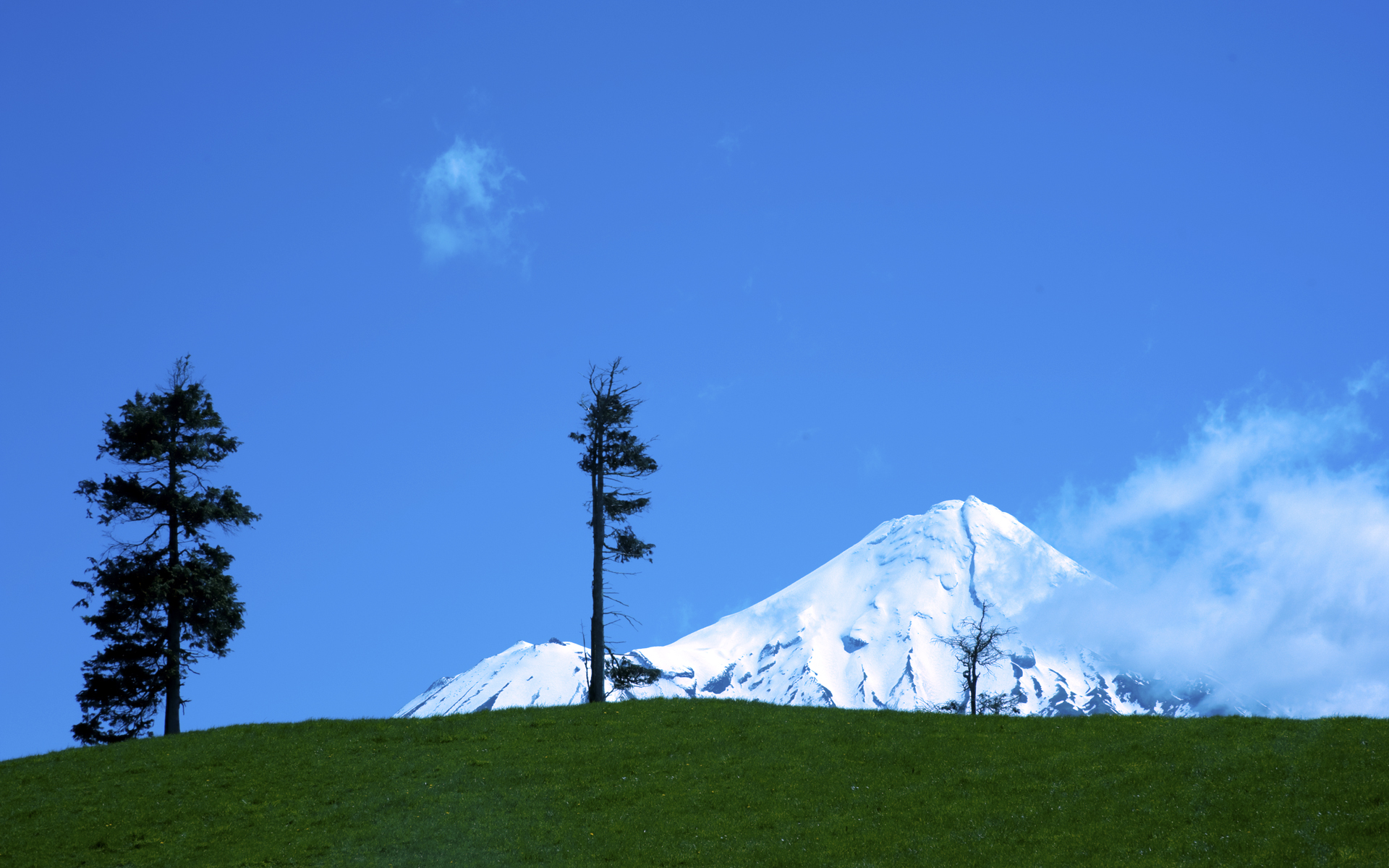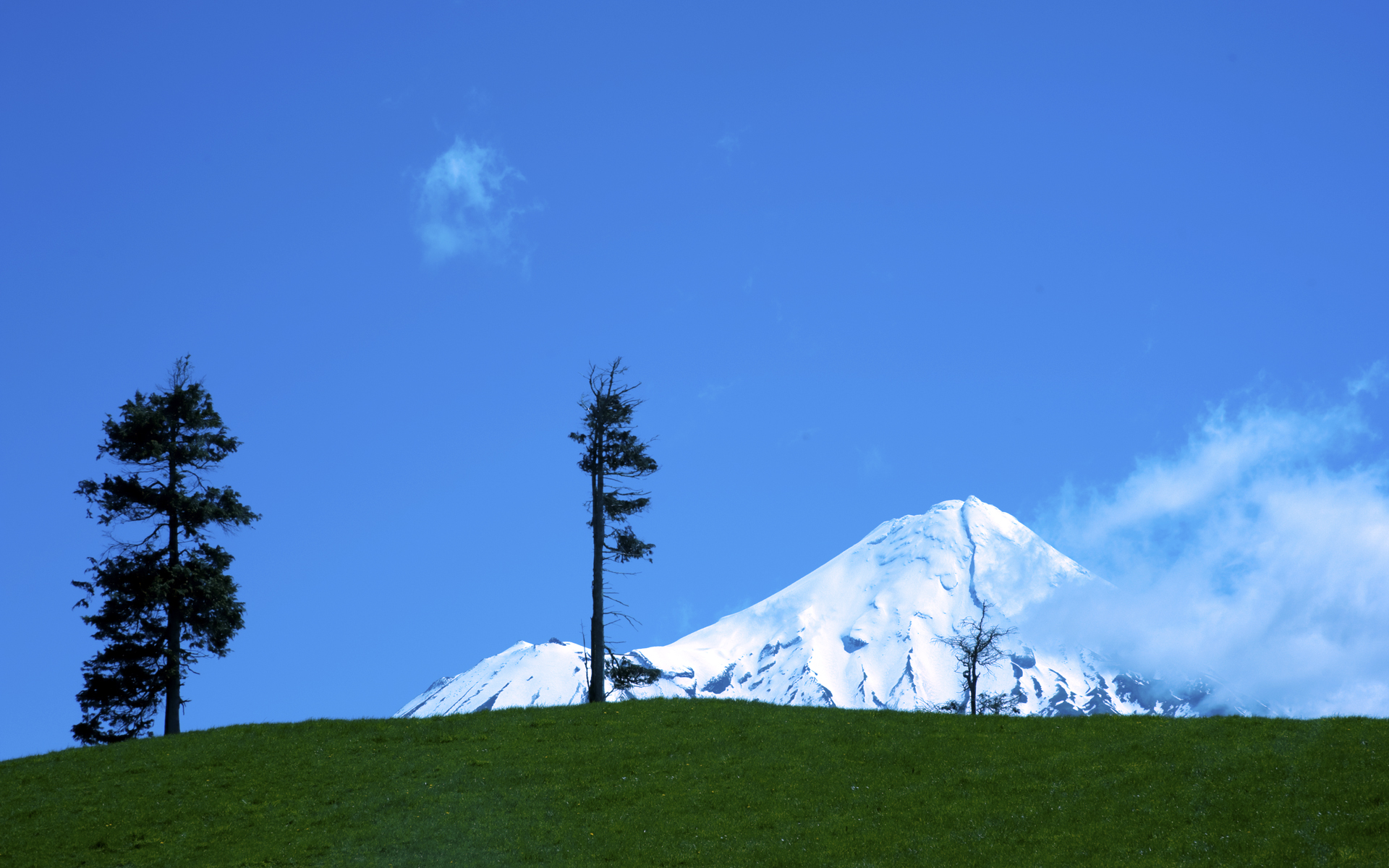 2758. Cool majesty from Waingongoro Rd, Taranaki. 1.47pm, 17 October 2015
Two problems in volcano camerawork are vacant skies and the huge gap in exposure values between the snowy elevations and the green landscape below. Here with patchy cloud and silhouettes is an answer to this creative challenge. Lacking as it does spring lambs (and mint) this image does not quite reach the bar, yet I find its ellipsis strangely appealing… On the approach, in a clear sign of ascending middle age, I was more concerned with the wear of the gravel road on my tyres than with how the icy edifice might loom in my viewfinder. The cold sou-wester also dampened my interest, but what I like in this half-submerged image is a mistake in my colour temperature setting (Sodium vapour lamps), which still leaves its mark. It's all a happy accident, in other words.
85mm; ISO 250. f11 at 1000th sec.
Posted by Barney Brewster
Tags: clouds, low ISO, mountain, Nikon D700, spring, Taranaki, telephoto, trees

Categories: Daylight photography