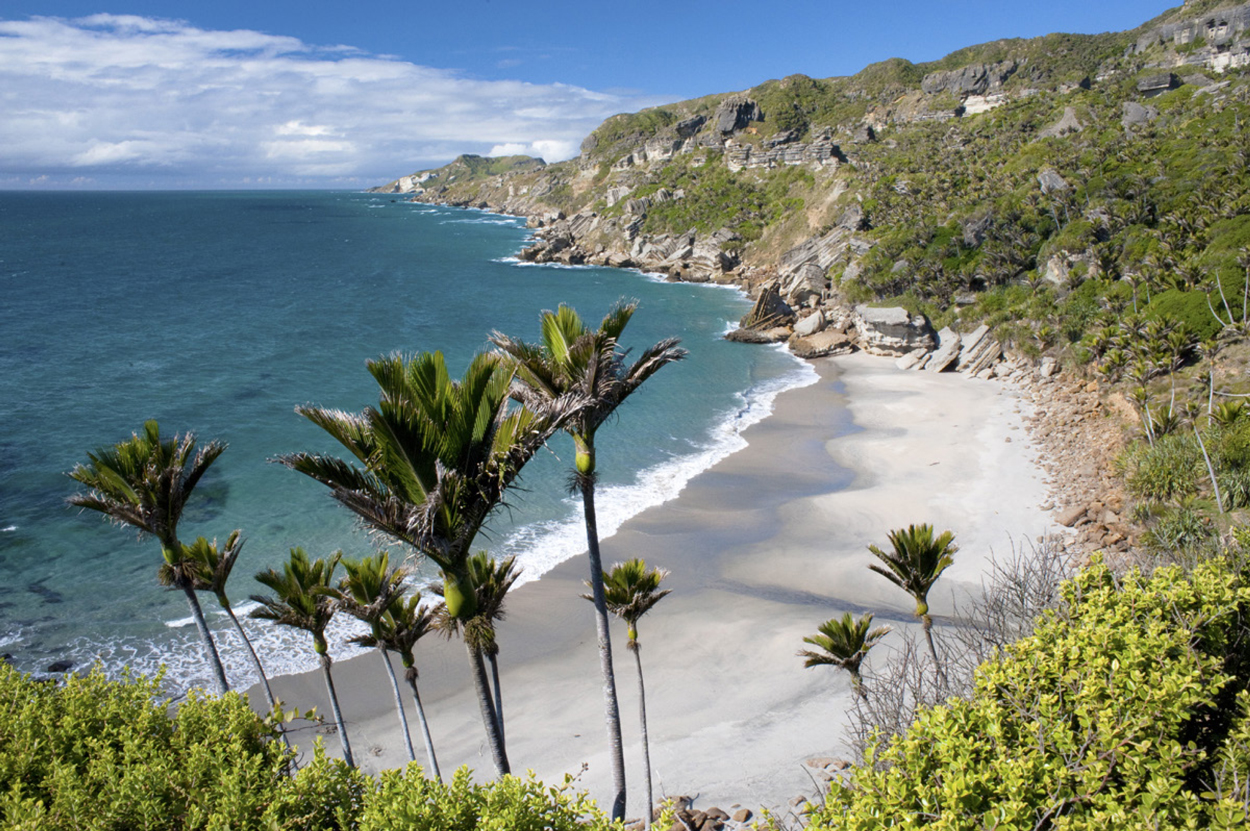 Sample image: Nikau palms at Turtle Cove. May 2017 Golden Bay Calendar
Although a good number of images in my North by Northwest 2017 calendar are taken on private property, all such locations were farmstays. What farms these are, each a delight to range over. This shattered coastline north of Te Hapu shows many stony shards, all a colossal tumble from some terrifying ancient earthquake. Those shards are gigantic.
My calendar will be available mid-October. Early orders are encouraged, as only 200 copies are to be printed. All calendars come with mailing envelopes and are post-friendly. See my earlier post for prices, but I can also offer a special rate for orders of 10 or more (please inquire). No doubt there have been other Golden Bay calendars before 2017, but probably none with such a fine focus, covering from Wharariki south to Paturau. What interesting country!
Posted by Barney Brewster
Categories: Daylight photography