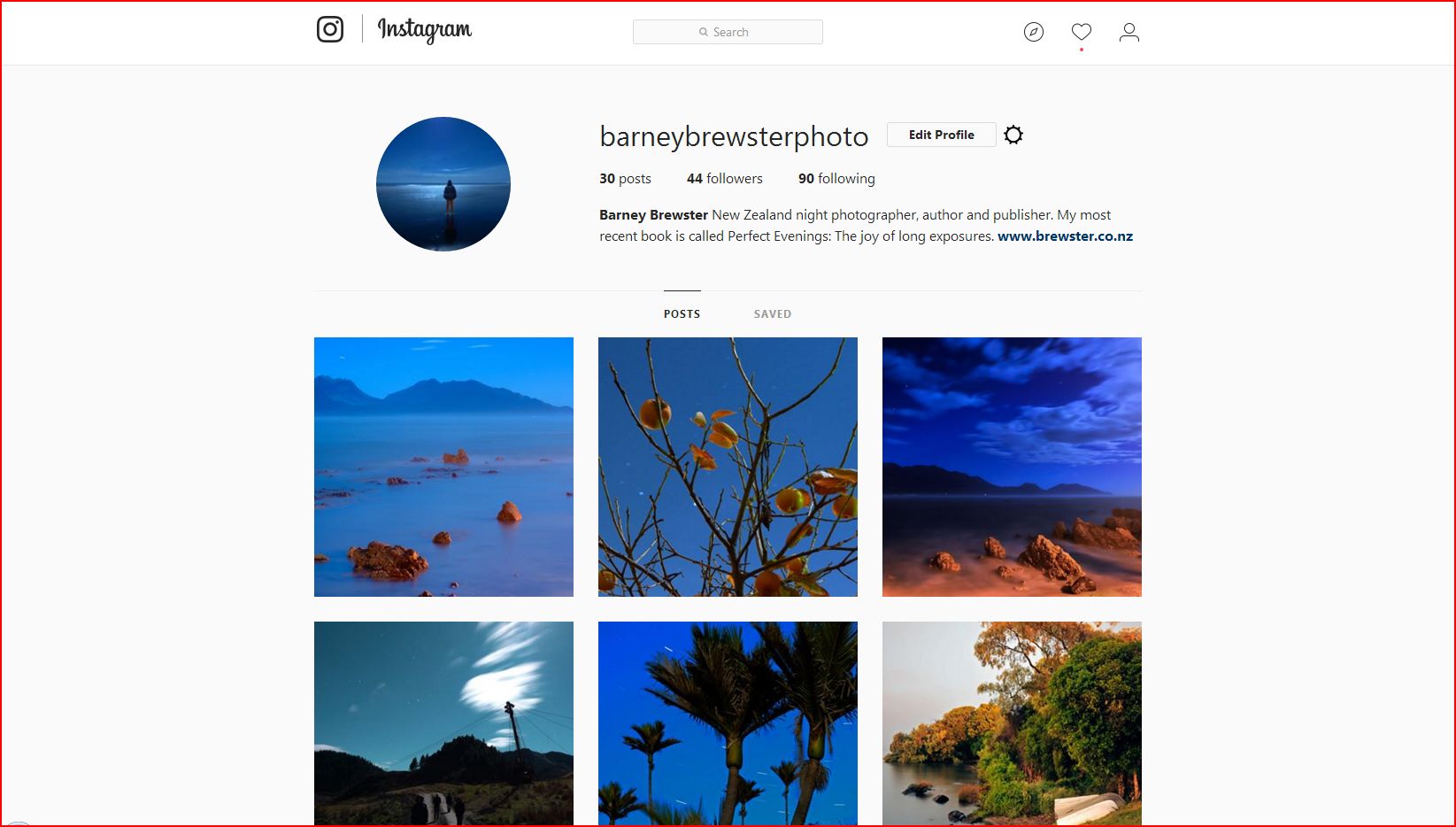 Screenshot from this morning, showing my new Instagram account.  So 2017! It's all been a mystery to me but I have good help, while following other photographers on Instagram for a few weeks has been enlightening. I was surprised to see how just a few places globally get an incredible amount of attention (such as, in New Zealand: Mt Cook, Mitre Peak and the Church of the Good Shepherd), as person after person tackles the challenges of each of these touristified icons.  Yawn!
And certain scenic themes are so thoroughly covered globally that I can be certain of at least one good use for Instagram: what doesn't appear there? In a negative sense Instagram is a photographer's guide to fresh subject matter or original approaches, anything that virtually never features, in other words.
Of course what you get to see is all to do with which photographer or aggregator you follow, so I'm sure I have many new discoveries to look forward to.  I am keen to have my first impressions qualified!
Follow me at www.instagram.com/barneybrewsterphoto/
Posted by Barney Brewster
Tags: Instagram

Categories: Uncategorized