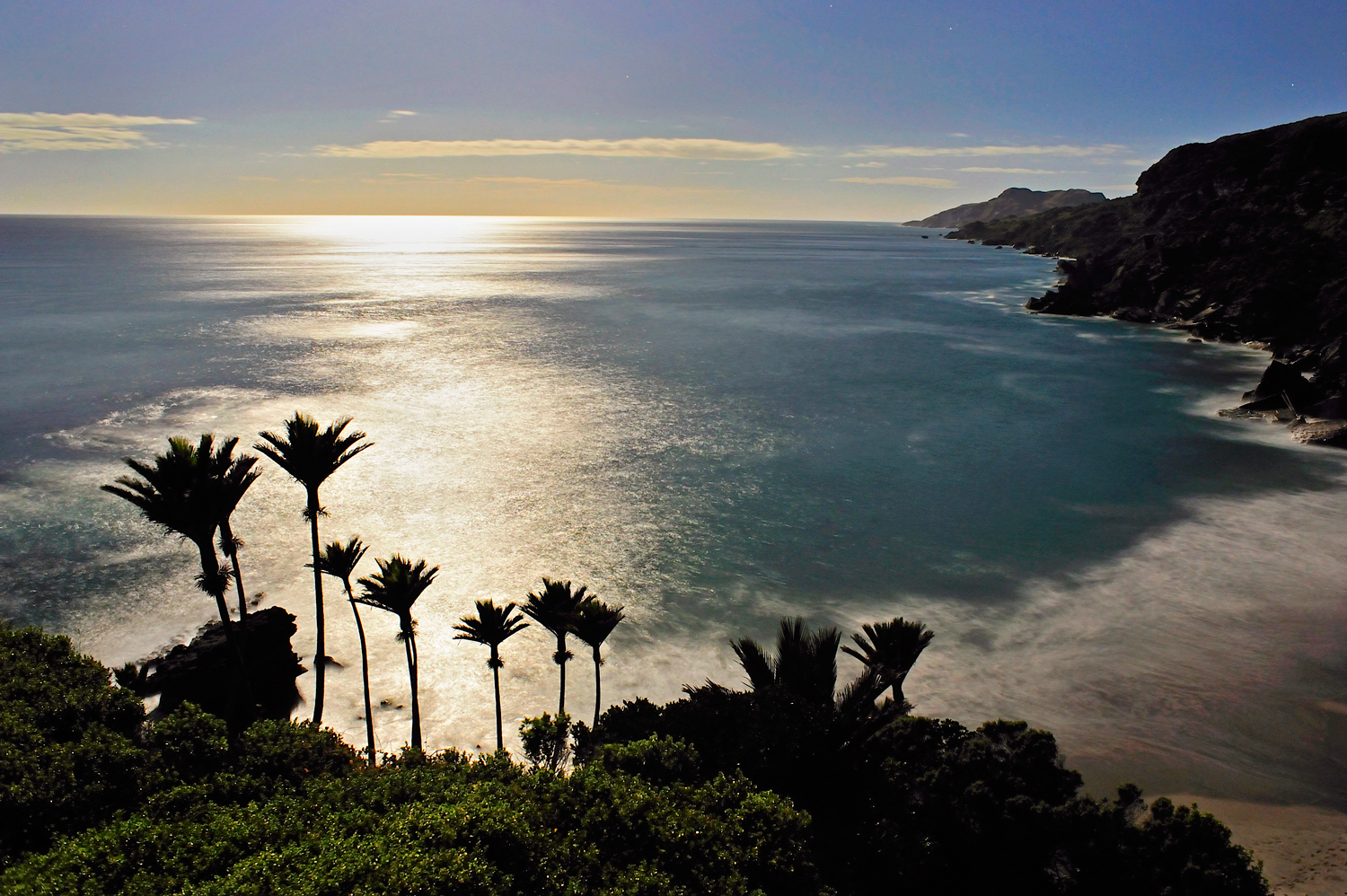 Summer Moon, Turtle Cove, Golden Bay
Announcing a new fine art print for the summer season. My moonlit gem titled Summer moon, Turtle Cove, Golden Bay is printed A3 size (297 x 420mm) on archival photo rag paper, with long-lasting proprietary inks. It's a charmer, 

but limited strictly to just 25 prints, each numbered and signed by yours truly, the photographer.
Summer moon, Turtle Cove was taken in a very special, private location one perfect evening in early February. The view was wonderful: moonlight flickered on the sea behind a silhouette of nikau palms. The rugged limestone coast of Turtle Cove stretched away to the north, while surf broke softly on the sand below us. Just out of frame is the Turtle itself, a curious rocky outcrop. All that magic filtered slowly into my camera with a long exposure. Summer moon is very summery – and very moony!
Summer moon, Turtle Cove is available for $125 within NZ (or $A125 post-free to Australia). Get in quick, as only 25 prints (of any size) will be sold. Please allow 10 days for printing and despatch. A receipt is emailed too, if required.
Payment by cheque or by direct credit:
B. M. Brewster Westpac 03 0703 0370438 00
(Payment for Australian orders by Paypal)
Prints will be sent by NZ Post, Track & Trace by mailing tube,
to your preferred address.
Email barneybrewster@xtra.co.nz to place your order today.
Posted by Barney Brewster
Categories: Night photography, Publication