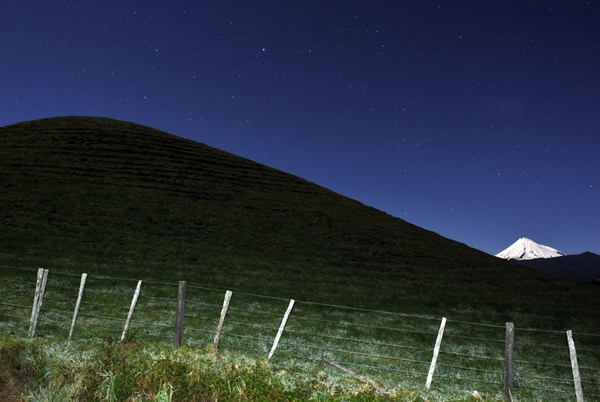 Everybody has talent at 25. The difficult thing is to have it at 50. –  Edward Degas.
With midnight as my deadline, this roadside shot was one of my last for this cool but lovely evening. Pheney Rd is a quiet country location but it is not far from the city and camerawork is not so relaxing late at night when you are in a public space.
A relatively short exposure and wide angle means good star points; getting the opposite effect – good star trails – in combination with flash is tricky on moonlit nights, for light balancing reasons. This photo is soon to be published in a national magazine.
28mm, ISO 2000. 30 seconds at f10. Flash

Posted by Barney Brewster
Tags: high ISO, long exposure, moonlight, moonlight photography, mountain, Nikon D700, stars, Taranaki, wide angle

Categories: Night photography