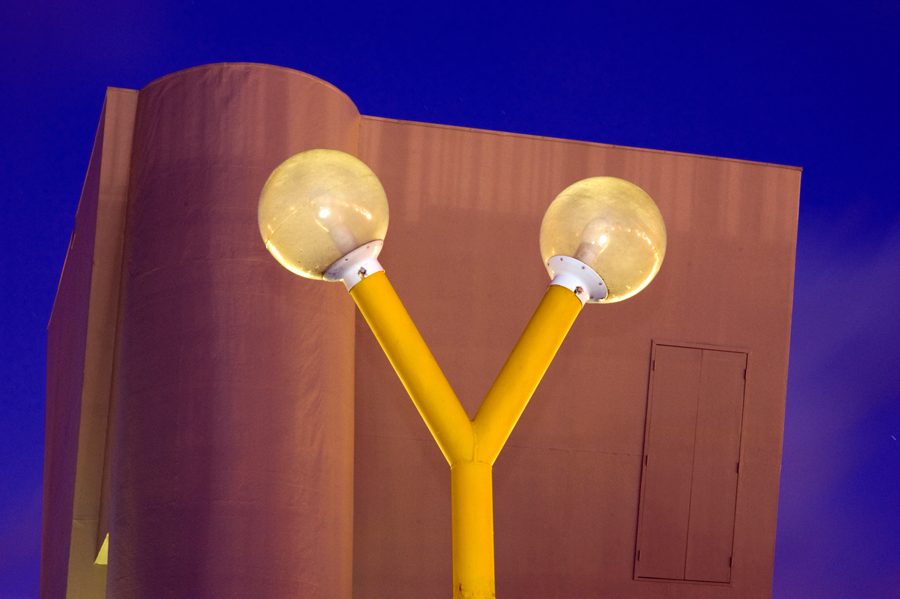 Plan for the future because that's where you are going to spend the rest of your life. –  Mark Twain
But why plan for the future when it's already here? While waiting for a late moonrise I saw this spectacle, looming above the top floor of a parking building. Flash-assisted in deep twilight, the scene is straight from Pixar – add your own morlocks.
I selected the highest possible light balance to offset the bluish twilight. The lamp standards are a feature of this elevation but they stayed off this evening. I'm uncertain what the flimsy structure behind houses; do the double doors give a clue?
85mm, ISO 1000. 30 seconds at f16. Flash, colour temperature 10,000K
Posted by Barney Brewster
Tags: flash, high ISO, long exposure, New Plymouth, Nikon D700, street lighting;, structures, Taranaki, telephoto, twilight

Categories: Twilight photography