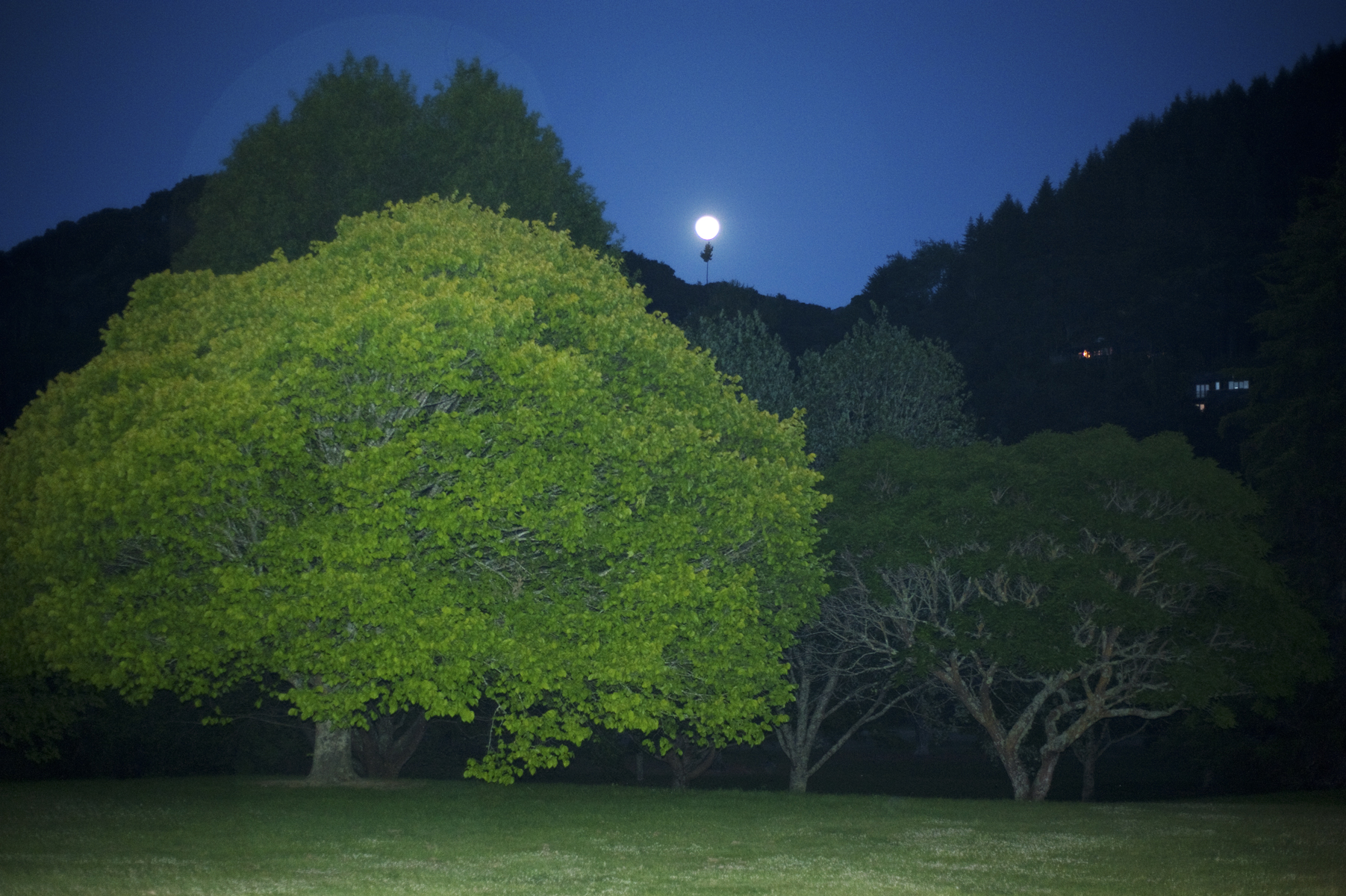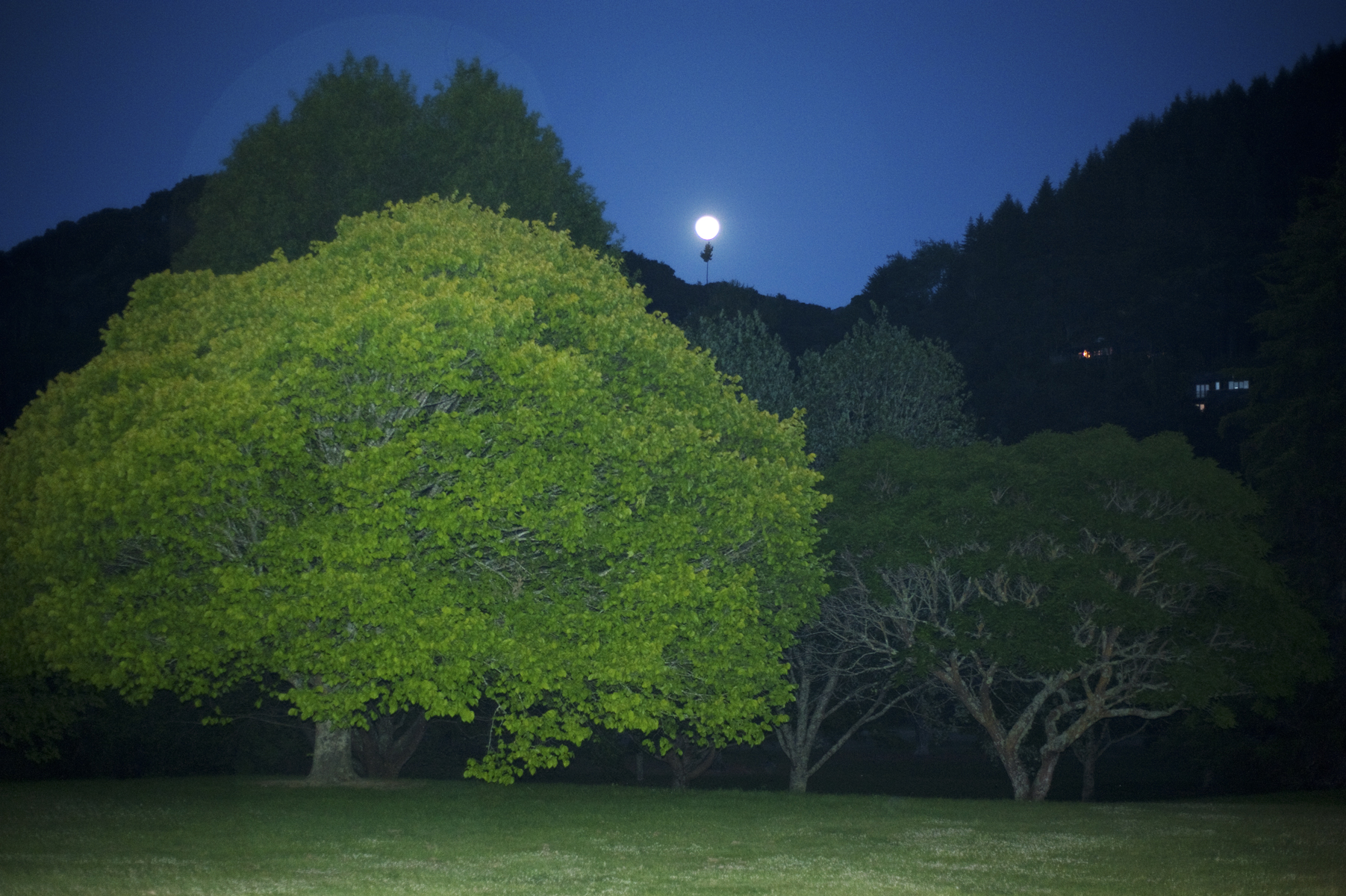 3028. Minor epiphany at Maitai, Nelson. 9.02pm, 25 November 2015
In valleys in summertime the evening can be well advanced before the full moon shows above the hills. To use twilight as well you'll need to choose the evening just before the moon hits 100% full, when it rises before sunset. It can be fun to perch this lovely orb in various quirky ways, but the surprise is just how quickly – in a matter of seconds – the moon moves away from your careful line-up of picture elements, as I found here while wandering the Waahi Taakaro golf course in the Maitai valley.
As well as their cultivated landscapes and easy terrain, golf courses after-hours offer the night photographer something further – a generally safe setting. There's only a small chance of stumbling into a ditch, of sudden intrusion, or of being run down by something or someone. Golf courses have their quiet corners, and often you can slip in the back way, across a stile somewhere along the boundary.
50mm; ISO 1250. 1/250th sec at f2. Hand-held; flash.
Posted by Barney Brewster
Tags: flash, moonrise, movement, Nelson, Nikon D700, safety, summer, trees, twilight

Categories: Twilight photography