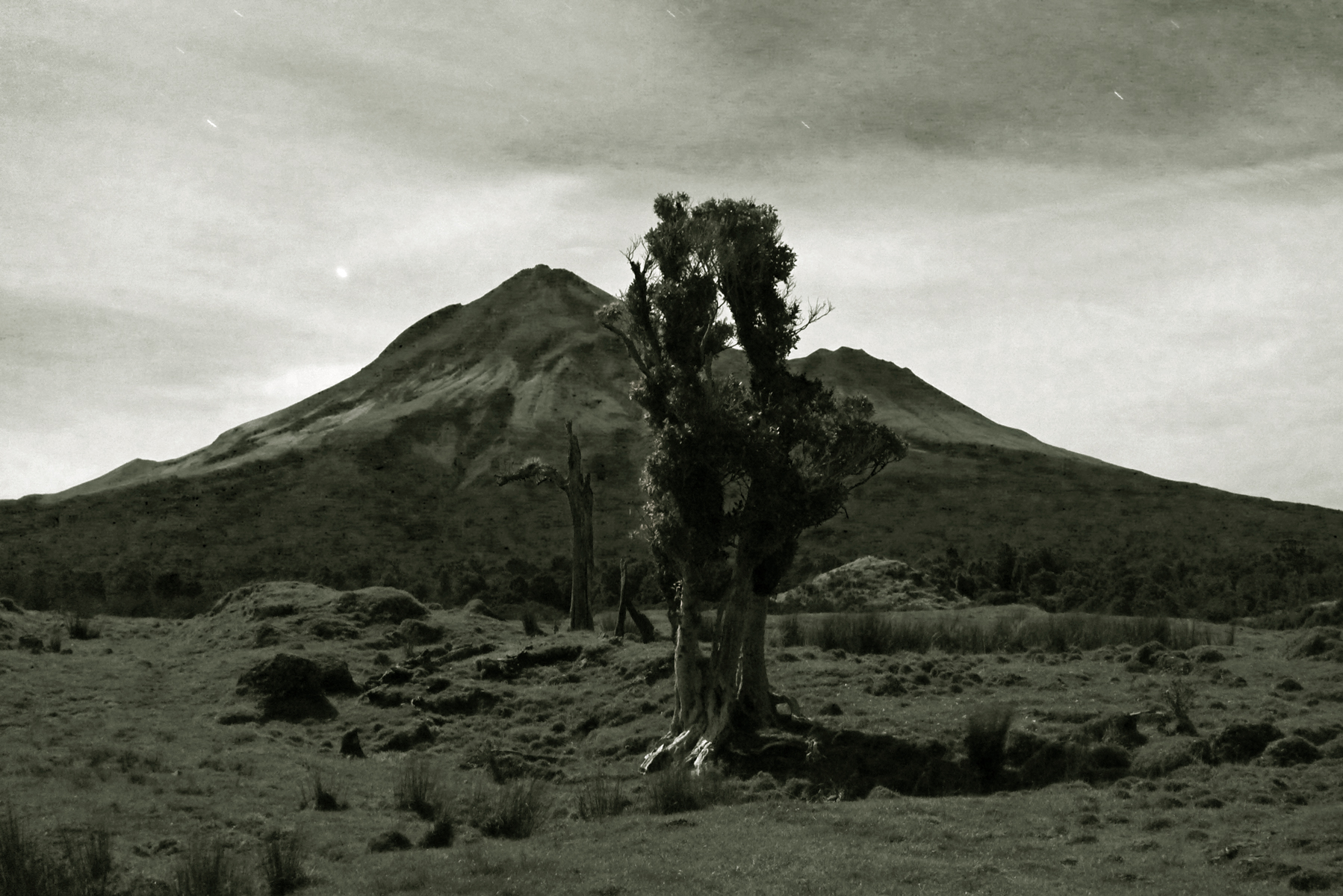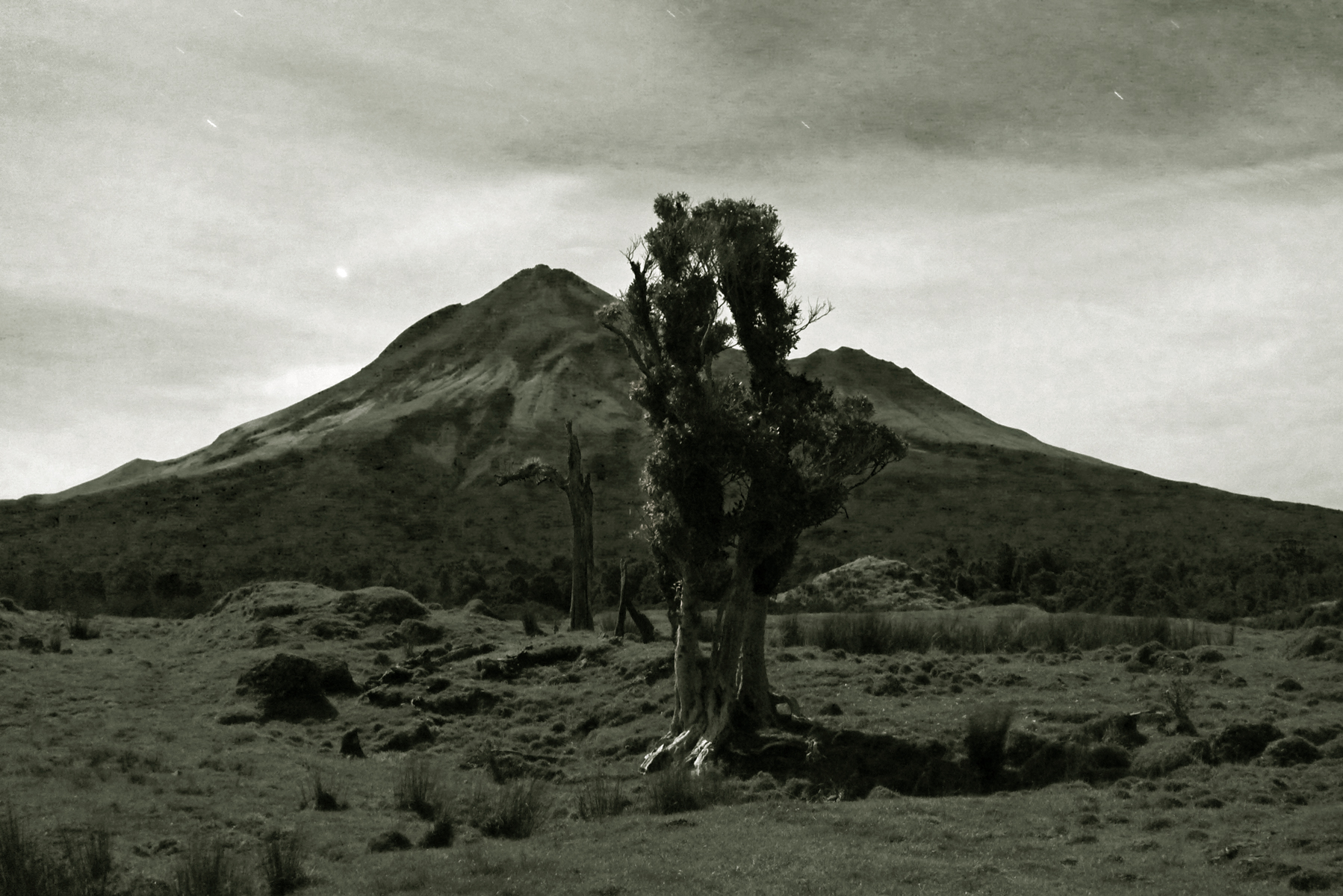 Moonlit Mordor, from Arawhata Rd, Opunake. 8.57pm, 25 April 2010.
My 36 Views of Mt Taranaki has sold out. The book used mainly daylight images, just to prove there's more than one string to my fiddle. Nevertheless I continue to find twilight and night imagery more interesting because of the larger creative possibilities. This is a Lumix LX3 image, converted from colour: a desolate, snow-free mountain, as seen from from a desolate sector of the ring plain. In contrast to the more settled appearance of the other side of the mountain, this is rougher, harder country.
On a personal note, this is a belated coda to my Taranaki series, as this year we have returned to live in Nelson. Despite the hiatus I have been occupied in reviewing my extensive transparency collection, compiling a second book on evening photography and putting together a 2017 calendar, one without a volcanic theme. But about that, more shortly.
"60mm"; ISO 400. 60 secs at f2.8
Posted by Barney Brewster
Tags: autumn, high ISO, long exposure, moonlight, moonlight photography, mountain, Taranaki, trees

Categories: Night photography