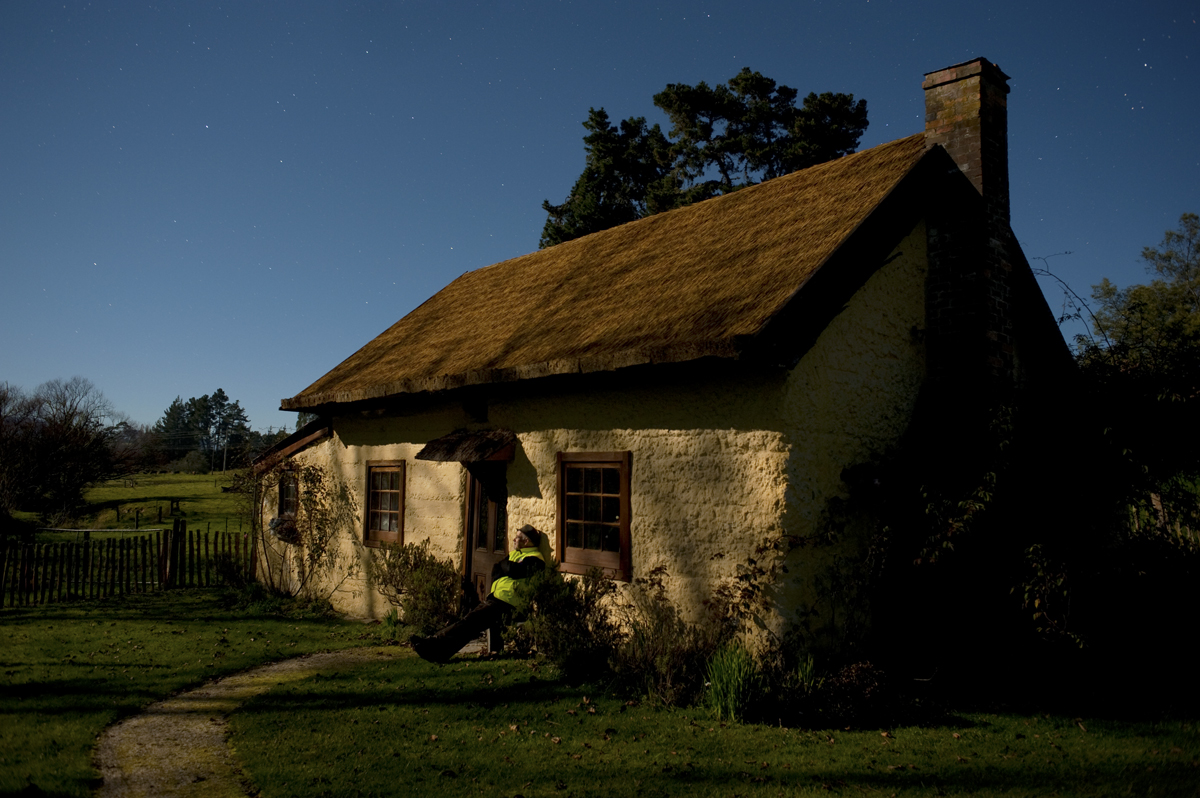 Here I am, gazing at the moon in the Nelson countryside, beside a cob cottage built in the 1850s. The cottage is a restored one, complete with a thatched roof, on George Harvey Rd, Upper Moutere; it's available for public visit.  All I lacked for this occasion was a rocking chair and a cob-pipe of tobacco (or whatever it is that people smoke these days).
The long exposures of moonlight photography are good for adding yourself to the frame, and for creative experimentation – you don't even have to hold still. Clearly not a selfie held at arm's length, this "self-portrait" required only a glance at the seat by the door (as to where to pose), plus a longer setting of the self-timer than the usual 2 seconds.
A younger photographer might adopt an energetic pose for such a half minute exposure, but I have simply assumed my natural position. Six months on Instagram shows that putting yourself in the shot is an art-form on its own; there the figures are typically centre-foreground, lithe and young, female and beautifully styled. I'm out on all counts, and my fashion sense is summed up in the safety-yellow of the warm vest I am wearing. No matter, as that happens to be a thoughtful and useful gift from my good wife.
30 secs at f5; Nikon 28mm, ISO 500
Posted by Barney Brewster
Tags: houses, moonlight, moonlight photography, Nelson, Nikon D700, self-portrait, self-timer, wide angle, winter

Categories: Night photography