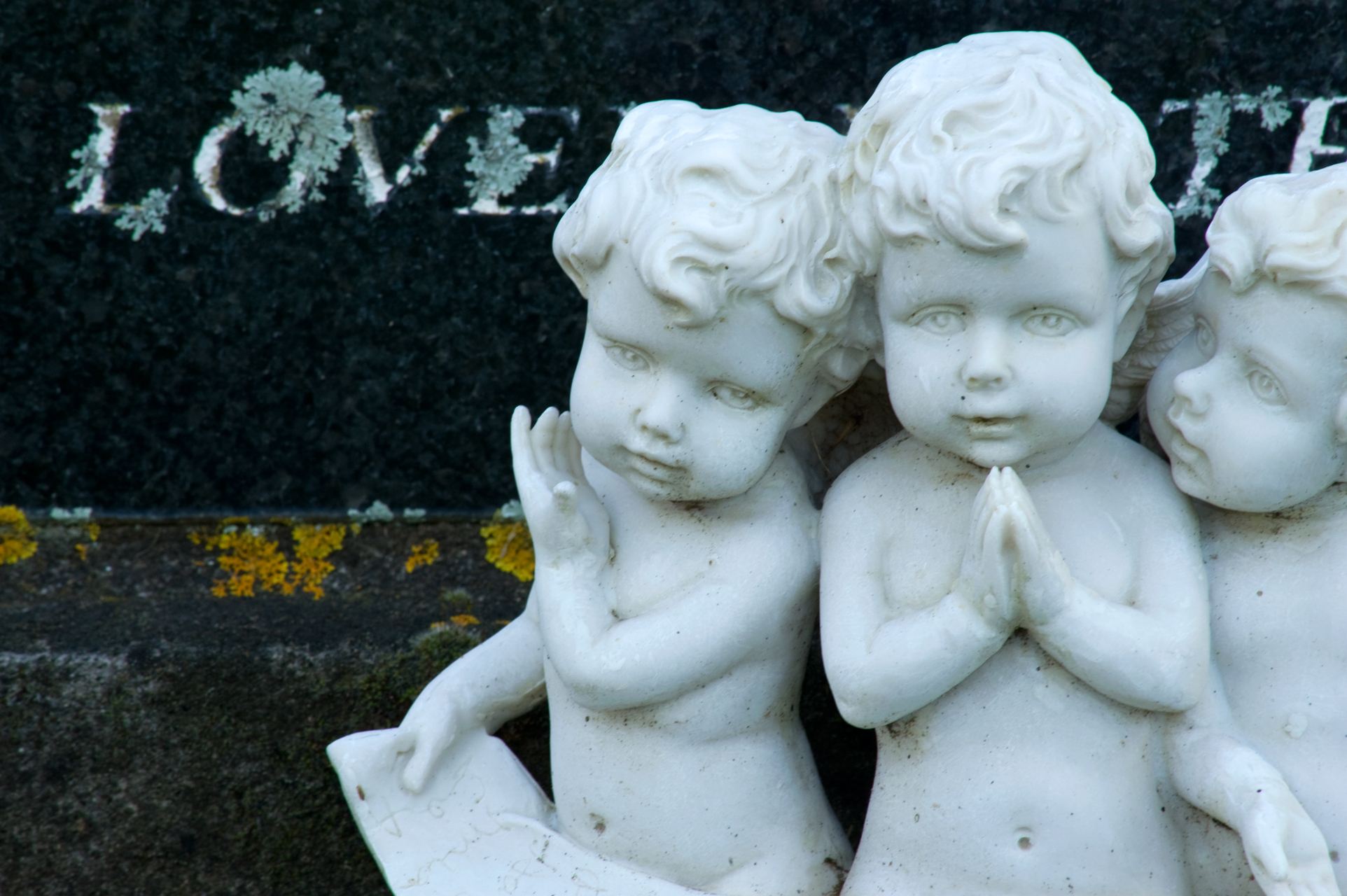 These cherubim fronting for love caught my eye in a cemetery-with-views on a Mokau hilltop. Having recently purchased a Nikon zoom lens (70-300mm) I was putting it through the paces, late one winter's afternoon at this small community on the west coast of the North Island.
Using the tripod to allow slow shutter speeds, I was interested to see what the zoom did at the longest extension, especially at closest focus, and when well stopped down.  While I was impressed that the lens went to f45 – a ratio usually seen only on large format lenses – only later did I learn about the diffusion effect at such tiny apertures, with DSLR cameras. An odd occlusion occurs – a bottle glass effect might be the easiest way to describe it. Fortunately none is seen here.
I like the juxtaposition in this image, and little group is an uncommon sight too. Exposing for marble sculpture can be tricky, and typically they are overexposed "in scene", but at close range getting a good range of tones from marble is less challenging. These boys being at ground level were at least clean of the usual overgrowth, a definite problem on taller monumental figures, where beyond easy cleaning reach unsightly lichen and moss can become well established.
Memento mori: In turn we all take our leave. But love lives on, at least.
1/10 sec at f18. Nikon 300mm; ISO 250
Posted by Barney Brewster
Tags: cemeteries, focus, long exposure, low ISO, memento mori, New Plymouth, Nikon D700, telephoto, tripod, Waikato

Categories: Daylight photography, Memento mori