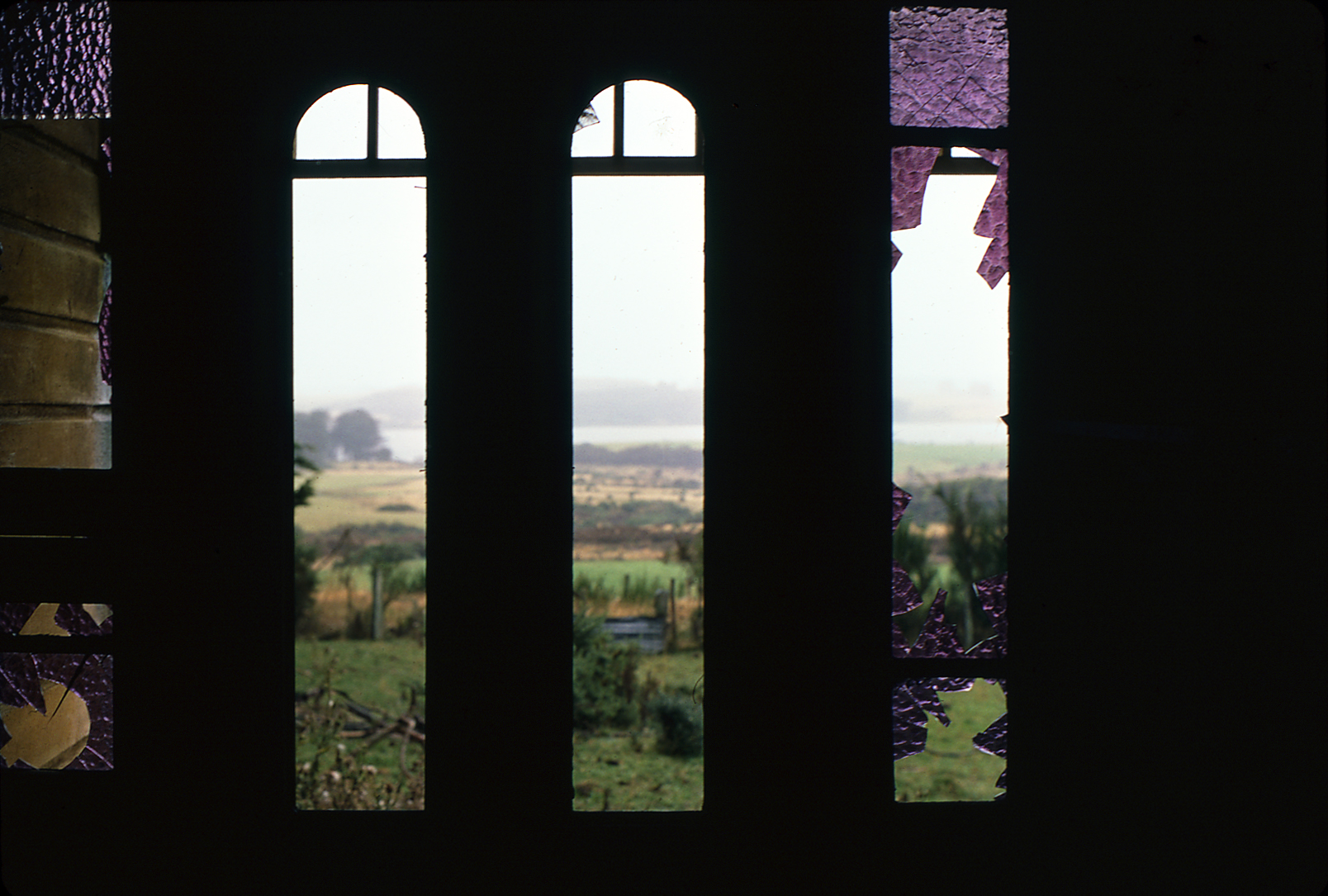 In the late summer of 1975 I toured the South Island with a friend, in a 1952 Standard Vanguard (three forward gears; 22 mpg). One drizzly, very overcast Saturday morning we stopped to look over an abandoned farmhouse, close to the roadside. I was 19 years old and felt perfectly free to poke around any unoccupied property – this one was on the coast near Riverton, so that must be Colac Bay in the background.
In my trusty Asahi Pentax Spotmatic I had Kodachrome 25, a venerable slide film with an ISO of (yes) just 25. As I recall, I was not motivated to return to the car for my tripod, so used the self-timer for this, hand-held at 1/60th sec, with the aperture on the standard lens set fairly wide. The light was dull and the focal range low, but with the fragments of tinted glass well etched it made for a moody shot.
Abandoned houses and vehicles are all too easy – and frequent – subjects for artists of all kinds, but especially for photographers. However I still like this image, as it is a less obvious angle on a well covered theme.
Posted by Barney Brewster
Tags: farmhouse, film, focus, Kodachrome, low ISO, Pentax, Southland, summer

Categories: Daylight photography