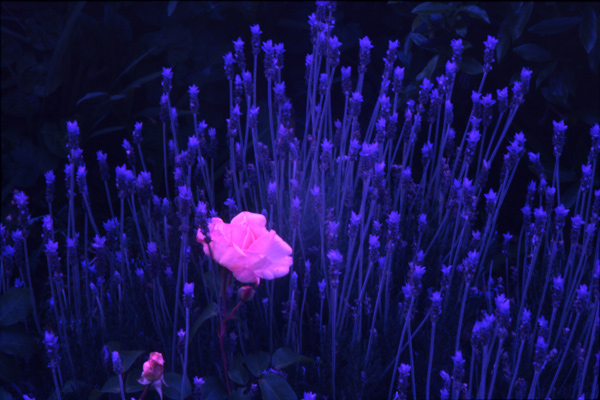 Twilight has one simple and obvious advantage over night photography: you can see what you are doing. You can focus by eye or auto, and compose quickly. You have a wider range of exposure choices, to allow or prevent movement showing, for example, without the sacrifice in aperture selection that workable shutter times need at night.
For a good while as twilight deepens you can also hand-hold the camera on a high ISO. This is convenient if you're just after a few quick shots because of a time constraint. It's also straight forward with large apertures on standard prime lenses, or you can use the widest end of your zoom, where camera shake is minimised. Steadier hand-held shots at twilight can be had with the support of car windows and chair backs – plus the use of the self-timer.
In the above type of photo, though, depth of focus is supreme and for this you'll want a calm evening, a tripod and long shutter times. These go with the small aperture required. What to look for is colour contrast, because after sunset the ambient light has one supreme quality – it is very flat. It looks even more so when sky is excluded, an effect in itself worth experimenting with.
The light from a bright sky following sunset is often a good side-light too, but here the light was more diffused by surrounding trees. What this scan from Fuji slide film shows is how even in flat light, colours have subtly different exposure requirements. The correct exposure for one will sometimes drop another colour out – although preferrably just enough to create an effect.
The lavender is thus darker than it appeared, and the background darker still, but this works towards highlighting the rose. So often you expose for an average over the whole frame, but this image shows the benefit of selective exposure where the light provides only low contrast.
50mm, ISO 100. Exposure unrecorded; estimated 1 second at f16.
Posted by Barney Brewster
Tags: film, long exposure, low ISO, Nelson, Pentax, tripod, twilight

Categories: Twilight photography